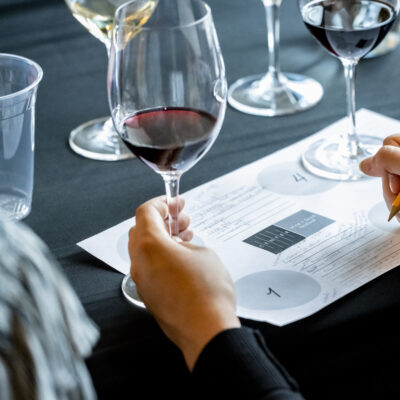 2023 Wine + Food Festival
07 | 19

-

07 | 23
save the date for
the 2023 crested butte wine + food festival
—
—
JULY 19-23, 2023 | CRESTED BUTTE, COLORADO
The Crested Butte Wine + Food Festival returns this July for a tour of taste. Explore enlightening seminars, elegant winemaker dinners, exciting tasting events, and the annual Grand Tasting in the wildflower capital of Colorado.
This summer tradition brings passionate hospitality professionals, culinary stars, celebrated winemakers, award-winning beverage experts, and adventurous foodies from around the world to Crested Butte to eat, drink and give.
SUPPORTING THE ARTS SINCE 2008
The Crested Butte Wine + Food Festival is an annual fundraiser for the Center for the Arts, the premier visual and performing arts venue in the region. For 35 years, the Center has provided arts and cultural experiences that connect, engage, and inspire everyone, whether they've been in Crested Butte for 50 years or 5 minutes.
2023 schedule preview
The full 2023 Crested Butte Wine + Food Festival schedule will be announced soon.
Please keep an eye on our website for the latest on the schedule and ticket and pass sales!
July 2, 9, 16, 23 Sunday Supper Club Tour de Forks Dinners
July 19 Welcome Winemaker Dinner
July 20 Seminars
Art, Apps + Aperitifs: Gallery Gathering
David Sedaris Performance
July 21 Seminars
Center for the Arts Gala honoring the Feldberg Family with the inaugural Steddy Award learn more
July 22 Passholder Champagne Luncheon
Crested Butte Grand Tasting
July 23 Farewell Tipsy High Tea