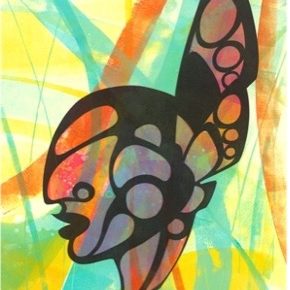 Elevated Arts – Young Adults
08 | 15 @ 10:00 am

-

2:00 pm
Elevated Arts – Young Adults (YA) is a space for rising 6th through 12th grade artists to elevate and enrich their individual
artistic voices by participating in a community of artists who want to continue their art explorations over the summer. Whether an experienced artist, a novice, a local, or a visitor, Elevated Arts is a safe space with a variety of sessions to choose from. Sessions run every Monday from 10 am through 2 pm and the fees include all materials and instruction from a licensed art teacher. Check out a session (or several) and leave with improved technical skills, conceptual ability, and a greater sense of community!
Mondays, June 20 – August 15, from 10 am – 2 pm in the King Community Room (no class July 4 or July 25)
Please bring a sack lunch to eat, as this class is during lunchtime.
$50 per class* | sign up for all 7 sessions and get a 10% discount!
*minimum of 5 students registered to hold class.
Meet the instructor!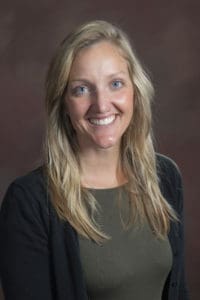 Linsey Olesiak has a BS in Art Education from Bemidji State University and a MA in Arts Management from the University of Denver. Linsey has been a visual arts instructor in the K-12 setting for eleven years. In addition to teaching visual arts, she founded a stagecraft club, running club, and art club and coached the girls' soccer team leading them to two back-to-back city championships. As an art teacher for DPS and the University of Denver, Linsey has received awards for concept integration and distinguished teaching practices. When she isn't sharing her passion for the arts with others, Linsey can be found managing her art business, Sisu Studios, or enjoying all that the Colorado mountains have to offer with her family.
Schedule of classes:
June 20th – Drawing Bootcamp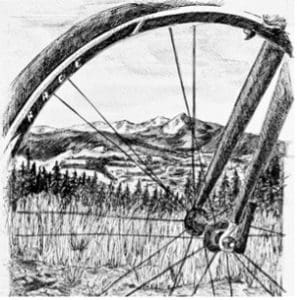 Drawing is a foundational skill for every artist. In this session, artists will learn basic drawing techniques that help them improve their drawing abilities. This class will help artists develop their understanding of proportions, scale, and basic shading techniques to create realism and depth in artwork. Artists will create observational drawings, drawings from a reference, and use grid techniques to scale images.
June 27th – Abstract Foam Sculpture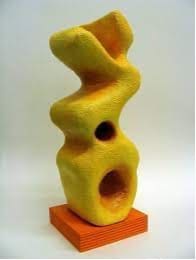 In this session, artists will learn about subtractive sculpture techniques and how to create visual movement within an art piece. Inspired by contemporary art pieces, we will begin by planning in 2D and will transfer those ideas to a 3D form. Artists will learn how to use various tools to transform floral foam into a colorful and beautiful abstract art sculpture. Vibrant colors and big ideas are encouraged!
July 11th – ARTivism Stamps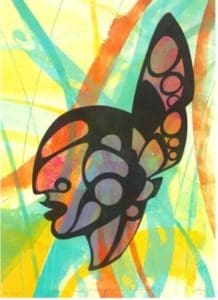 LGBTQ+ rights, immigration, women's rights, fair housing, educational equity, etc. Using artists like Favianna Rodriguez and Shepard Fairy as examples, artists will learn how to create an effective design, and how to use tools to carve a linoleum block. Each artist will leave camp with an original stamp that can be used in a variety of art pieces.
July 18th – Print Party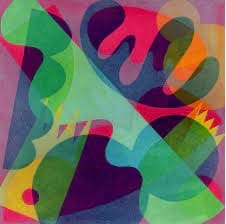 Artists will explore relief printing techniques and stencils inspired by the work of Favianna Rodriguez. This session will challenge artists to use unconventional supplies to create colorful prints. Some materials include plexiglass, corrugated cardboard, non-slip rug matt, bubble wrap, along with some traditional printing materials like linoleum.
August 1st – Reinventing the Landscape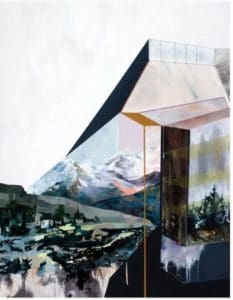 Drawing inspiration from of Colorado Artist Noelle Phares, artists will reinvent the traditional landscape featuring the views of Crested Butte. In this session, artists will learn watercolor techniques to enhance painting control.
August 8th – Assemblage Art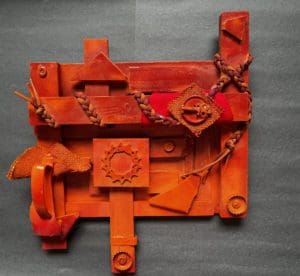 Louise Nevelson named herself, "the original recycler." She would collect items from the streets of New York to create sculptures. Inspired by this inventive artist, we will repurpose items that would otherwise end up in a landfill to create assemblage sculptures. Artists will explore how to create visual movement and unity within each sculpture.
August 15th – Urban Sketching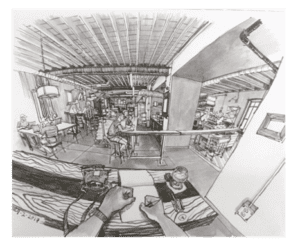 Inspired by Colorado Artist Paul Heaston, artists will learn about Urban sketching, and how to capture everyday beauty within their own community. Starting first with quick draws (which help establish proportions), artists will sketch their surroundings while learning how to add value and depth using techniques like overlapping, hatching, and cross-hatching. Artists will learn how to add color and value to their work using watercolor techniques and ink washes.