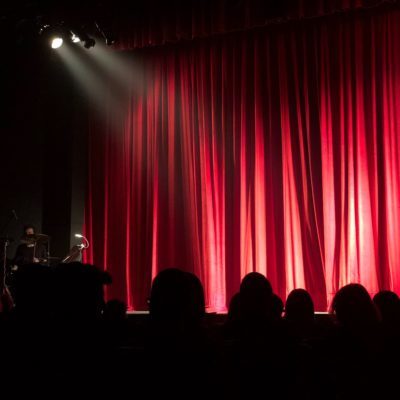 Adult Storytime; festival authors read
05 | 28 @ 11:00 am

-

12:00 pm
Relax and enjoy the ultimate luxury of being read to over drinks.  Festival authors will read their best for your listening pleasure. Readers include Jason Antoon, Leath Tonino, Rachel Monroe, Mario Alejandro Ariza, Anna Fenerty, Teow Lim Goh, and others. Mimosas, and special bubbles tasting with Buckel Family Wines, juice bar + coffee included.
As part of your festival pass, or $20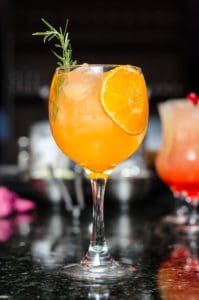 Jason Antoon: Among his television work, Antoon starred on the short-lived TV series Kings, in addition to numerous guest roles on various programs such as Modern Family in the episode Game Changer. On the big screen, he had a featured role in Minority Report, cast when Steven Spielberg discovered him in Contact. In 2008, he had a cameo in Taking Woodstock and he was seen in two 2010 George Gallo films, Columbus Circle and Middle Men. Antoon voiced the role of Garrison "Knobs" Butler in the web series Electric City, and portrayed 35-year-old struggling actor Alowisus Hewson who is a vampire in the web series Vamped Out.
Author of The Cursed Frog: and Other Modern Fairy Tales for Grown-Ups, Antoon's modern fables are like the classic ones except funnier and nobody ever learns anything. Ten weird and wonderful tales of pickpockets, putzes and philandering politicians. Not for kids!
"Jason Antoon is funny as hell." — Topher Grace
"His one-of-a-kind view of human behavior makes the rest of us writers cringe with envy. Damn his eyes." — Kevin Pollak
Rachel Monroe is a contributing writer at The New Yorker, where she covers Texas and the Southwest. Previously, she was a contributing writer at The Atlantic and has also written for the New York Times Magazine, New York, Esquire, Harper's, and many other publications. Her first book, "Savage Appetites: True Stories of Women, Crime, and Obsession," was published in 2019; it was named a New York Times Editor's Choice, and a Best Book of the Year by the Chicago Tribune, Esquire, and Jezebel. She lives in Marfa, Texas.
Mario Alejandro Ariza is an investigative reporter for Floodlight news, where he writes about climate change and the people responsible for it. Previously, he was an investigative reporter at the South Florida Sun Sentinel. You can also find his byline in places like The New Republic, The Atlantic, Audubon Magazine, and the Huffington Post. In 2020, he published a book called Disposable City: Miami's Future on the Shores of Climate Catastrophe. His essays have been featured in The Believer and selected for Best American Essays. He lives in South Florida with two cats, a dog, and a sturdy pair of waterproof boots.
Leath Tonino has been a full-time freelance writer since 2011. He is the author of The Animal One Thousand Miles Long: Seven Lengths of Vermont and Other Adventures and The West Will Swallow You and numerous articles and essays in the Sun, the Progressive, Tricycle, Outside, Orion, Men's Journal, Sierra, and the Utne Reader. He is the recipient of a Colorado College Award in Literature, a Bread Loaf scholarship, an Awesome Foundation grant, and two gold medals from the International Regional Magazine Association. He is a poetry editor for the Afghan Women's Writing Project and has worked as a wildlife biologist in Arizona, a blueberry farmer in New Jersey, and a snow shoveler in Antarctica. He lives in northern Vermont.
Teow Lim Goh is the author of two poetry collections, Islanders (2016) and Faraway Places (2021), and a forthcoming essay collection Western Journeys (2022). Her essays, poetry, and criticism have been or will be featured in The Georgia Review, Beloit Poetry Journal, Los Angeles Review of Books, PBS NewsHour, and The New Yorker.
Anna Claire Fenerty is a poet of place. Based in the mountains of Colorado much of her style has been inspired by travel. She host's Muffled Voices, a weekly poetry series that began as a way to connect during social distancing. Anna's poetry is imaginative, descriptive, and poignant. She blends the old with the new, rhyme with free verse and makes you feel, think, and hopefully act.