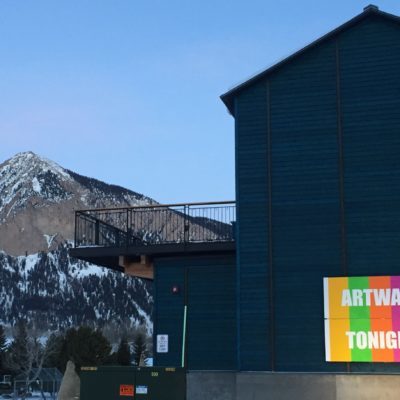 Gallery Reception for Harpel & Cook at ArtWalk
Mar 19, 2021 @ 5:00 pm

-

8:00 pm
Join us for the opening reception for Bethany Harpel and Rosalind Cook's "Movement through Form & Color" in the Kinder Padon Gallery from 5 – 8 pm.
Presented in conjunction with Artists of Crested Butte's ArtWalk, a self-guided tour of the galleries in downtown Crested Butte.  Take the evening, attend Bethany & Rosalind's receptinon, and then leisurely stroll through the other galleries participating in ArtWalk!  Experience the diverse artistic expressions of local artists and be inspired by our local talent.
If you are unable to attend the reception, stop by the Center's 6th St. entrance during our OPEN Gallery Hours, Tuesdays from 1-3 pm and Fridays from 10 am – 12pm to view Bethany and Rosalind's show.