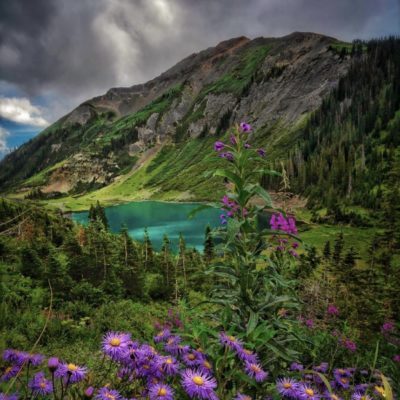 Connor Scalbom Gallery Opening
02 | 18 @ 5:00 pm

-

7:00 pm
Join us on February 18th 5 -7 pm for Connor's "Nature's Moments" gallery show opening. Celebrate with complimentary CBD cocktails and adventure-landscape photography.
Artist Statement
How I got into photography always cracks me up. For as long as I can remember, I always loved taking pictures. However, the true moment that put me here was the summer of 2017. I graduated high school, my girlfriend at the time and I were planning a road trip to the West. I had always wanted an actual camera, but I also wanted to lift my car for the road trip. For weeks, I was back and forth on what I wanted to do. I don't remember exactly what made me decide to go with the camera side of the coin, but whatever it was, I'm glad it did. Oh how my life could be so completely different if I went with the other option.
Hobby turned career, photography has led me down so many amazing paths. I moved to this valley to go to college, and begin that chapter in my life. It turned out, I was taking the first steps on an unexpected journey of my life. The Gunnison Valley could not have been a better place for me to chase my passion, and tune my skills into what is now my full time job. I bounced around from portrait photography, to events, thinking this was the only way to make a career out of this form of art. Or at least the easiest way.
Landscape and nature were always what I loved to photograph the most. I was always drawn to it, even before I always had a camera in my hands. The textures, movements of the planet, and how the conditions and weather can make any landscape look so completely different. I loved to the ability to go explore and capture everything from the smallest details to the greatest views. I quickly was sucked into photography, and going out to capture scenes almost daily. I fell in love with it, and was able to share these places I had been with so many other people. Being able to share a nice photo for others to look at, give them a smile, or even give them a dream of "I want to be there one day for myself" is a feeling I love to have. It feels like we're surrounded by so much negativity today, having the opportunity to bring even a tiny bit of positivity to others makes me so happy.
About 
Connor Scalbom is a local photographer living in Crested Butte, Colorado. He grew up in Centennial Colorado, originally wanting to begin a path down the culinary arts. That desire quickly shifted to a different form of art. Connor is a full-time photographer at the age of 23. The support from his family, friends, and colleagues is what has allowed him to make this his career. Finding a way to combine a love of traveling, and a passion of creating brought him to this very point where he's able to do so for work.
Connor began his career in photography in the Autumn of 2018 and has only grown from there. He got his first magazine cover this past summer on the "Crested Butte Magazine" summer edition. Aside from photographing nature, Connor has found a passion for photographing architecture and properties. Recently, he just got the cover of "Luxury Home Magazine" for a home he photographed here in Crested Butte. While quite a bit of Connor's work features scenery found here in Crested Butte, he has a lot of work outside of the Gunnison Valley. Some of his favorites include Iceland, Utah, and Arizona.
Aside from photography, Connor loves to enjoy time on the mountain snowboarding. He and his dog Gracie go on many adventures together just to explore and get outside. His best friend and he love to explore new places, go camping, and meet new people. Gracie love's it especially.
Learn more about Connor Scalbom: www.connorscalbom.com