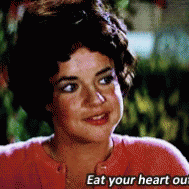 Eat Your Heart Out
Jun 26, 2020
|
Recurring Event
(See all)
One event on Jul 24, 2020 at 12:00 am
One event on Aug 21, 2020 at 12:00 am

A socially distanced communal dining experience benefitting the Center
What do we do when we can't gather all together? We gather separately… together… to benefit the Center.
Here's how it works.
Folks who are part of the Center's community, whether you live in CB, Gunnison, Santa Cruz, Dallas, or anywhere in between, volunteer to host a dinner party. Our goal is to have 70 parties hosted over three dates this summer. Hosts cover the costs of the party and can choose any theme or cuisine they like (casual backyard BBQ, taco night, or catered five-course meal) – anything goes.
Invite the guests of your choice, up to the maximum allowed by the current public health order in your area. Help the Center raise needed funds by asking each of your guests to make a tax-deductible donation. (You decide what donation amount best fits your party and your guests!) The Center will provide you with printed invitations to snail mail (along with a reply card for your guests' donations so you don't have to worry about collecting them!) or digital invitations to email (along with a link to donate online).
Host your party on one of the following dates.* The Center will send you or deliver to you a special, surprise favor for each guest (a different one for each date!).

Friday, June 26
Friday, July 24
Friday, August 21
Enjoy gathering with friends while supporting the Center – and knowing that dozens of others are doing the same thing on the same night!
* If you'd like to host but are unavailable on these dates, never fear! You can host your party any time.
interested in hosting a party?
Shoot us a message at info@crestedbuttearts.org and we'll be in touch soon!
And stay tuned for more information…