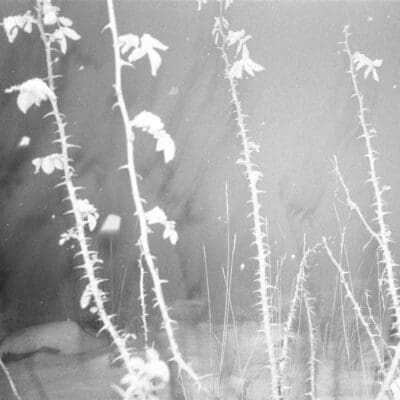 Forest Woodward's "What Roots May Clutch" Opening Reception
05 | 15 @ 5:00 pm

-

7:00 pm
Join us for Forest Woodward's opening reception on Monday, May 15, 5 – 7 pm.
Plus catch a second viewing of the show at the artist reception in conjunction with the Mountain Words Festival on May 27, 5 – 7 pm.
The show will run May 10 – May 28.
Artist bio:
Forest Woodward (b.1986, USA) is a visual artist based in Missoula, Montana. He received his MFA in photography from the University of Hartford ('22) and a BA from the University of North Carolina at Chapel Hill ('09). His practice is rooted in an immersive and visceral connection to land. This connection is informed by an interest in edgelands; places where the shifting currents of human presence and absence are ephemerally etched on the landscapes we are at once shaping and shaped by.
Influenced by pre-colonial understandings of natural cycles and bioregional specific materials, his practice combines in-situ installations and found objects, with traditional analog process photography and darkroom printing. Using the book form, written word, and alternative installation methods, his work explores questions around ideas of permanence, control, and human relationship to the ecosystems we inhabit.
Show Statement:
What Roots May Clutch, is an ongoing body of work set against the backdrop of climate change in the American West and our cultural reckoning with the limitations of anthropocentric ideological frameworks. Situated within the nebulous bounds of "edgelands" the work follows a meandering track through failing reservoirs, open pit mines, and the ever-growing swaths of land reordered by wildfire and drought. Places where the tides of human encroachment and retreat meet waves of their own making. Places where physical landscapes of ecological collapse press close against the psycho-spiritual landscapes of mystery, wonder and fear.
The images currently on display in What Roots May Clutch were made over the course of three years – from 2020-2022 – with many of the images made during the centennial of TS Eliot's The Waste Land (1922).I was intrigued by the way in which Eliot's concern for his present time was informed by a curiosity that spanned millennia (drawing references from the Paleolithic to present) his points of reference moving fluidly between eastern and western mythology and philosophy.
The work shares a fascination – in common with Eliot's  – for the presence and absence of water and the metaphorical qualities and tensions of this relationship. Working in Eliot's pseudo-epic tradition – and the pursuant century of American eco-poetics –  What Roots May Clutch explores questions around human dominion, modern mythologies and the search for rootedness in relation to the physical and cultural landscapes we inhabit.
Amidst the noise and distraction of my own life, I make these images as a means of survival, an act of remembrance. By pressing my body into the mud, by growing near to a single tree, by wondering at the flight of light across a ridge. By searching for some impossible space where my human constructed pre-conceptions can be, if not entirely washed away, at least sculpted or eroded by the deep time forces of wind and water and informed by exchanges with other non-human beings. It is a humble search for questions worth asking (not to be confused with answering) through the movement of tired feet over wounded land, the drag of a shutter curtain, the encounter of an image or the elusive memory of something beyond time.
What I bring back then in the form of photographs are relics of these encounters, evidence of my own erosion, an homage to the passage of water.
To say much more about my work is to likely contradict the essence of it.
I am interested in questions of relation; between light and dark, between fear and awe, between human and non-human.
I am interested in mystery, I am interested in unknowing.