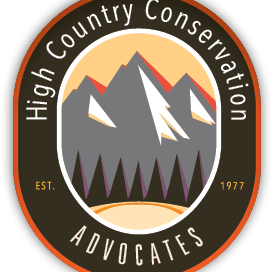 HCCA's 45th Annual Meeting
08 | 26 @ 6:30 pm
"Crested Butte and the Sacred Bond of Community." Featuring Paul Andersen.
By popular demand, Paul Andersen returns to Crested Butte for another illuminating and spellbinding evening as the featured presenter at High Country Conservation Advocates' Annual Meeting on Friday, August 26, 6:30 p.m. at the Center for the Arts. Paul's presentation at the Public Policy Forum in 2021 left the audience deeply moved and inspired.
Paul has been a professional writer for 45 years, authoring fifteen books and hundreds of articles for the Gunnison Country Times, Crested Butte Chronicle, and Aspen Times. Living in Crested Butte from 1970 to the early '80s, his writing career began at the Gunnison Times in 1977, reporting on the AMAX Mt. Emmons Project. Paul's latest book – one of great interest to our valley – is The Town That Said, 'Hell No!'
The Town That Said, 'Hell, No!' is the story of Crested Butte vs. AMAX, a huge international mining corporation attempting to mine Red Lady. Our community came together to become a unique, undaunted and spirited adversary. HCCA formed in '77 to take up the cause, and continues working to 'Save Red Lady' to this day. We are ever-closer to achieving success, 45 years in the making.
Paul's love for this area, his self-proclaimed "spiritual home," will transcend the decades, and bring us more in touch with our own connection to our surroundings and the need to protect them. Join HCCA for what will be a most memorable evening.