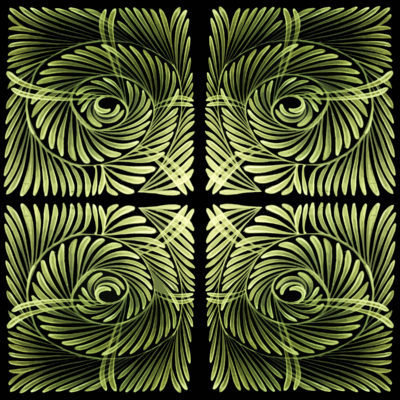 Laura Elm's The Next BIG Thing
May 4, 2021

-

May 29, 2021
In the Kinder-Padon Gallery, May 4 – 29. Opening reception Friday, May 7, 5:00 – 7:00 p.m. 
Large scale and small works highlight the interaction of visual variety in Laura Cooper Elm's
recent work. Included are paintings, photographs, digitally generated works and pottery. The
pottery is strategical situated under the 2-dimensional pieces in still-life arrangements as if they
were classical paintings.
These works represent surprising connections that are not always apparent when seen
singularly – as in one piece at a time; which often places them out of context of Elm's work as
an ever evolving, ever revolving continuum. The exhibition therefore is presented as one BIG
whole, allowing the audience to see the space in its entirety as well as relying on them to
engage in the connections it creates for them specifically and personally. The Next BIG Thing is
about what goes left unsaid – the spaces between. The trick is in slowly bringing the details
into greater focus. The details, and the smaller works provide commentary, like a tangential
aside to the broader conversation or an asterisk to a paragraph.
Also view the show by stopping by the Center's 6th St. entrance during our OPEN Gallery Hours, Tuesdays from 1-3 pm and Fridays from 10 am – 12pm.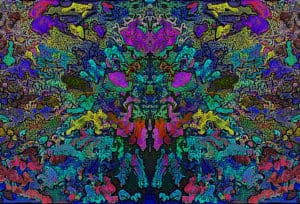 Artist's Bio:
Laura Cooper Elm is a ceramist and painter. The myriad interconnections found in her work
encompass a symbolic language where color, style and balance are combined with precise
attention to detail. Her highly diversified work is a conversation between direct observation and
historical reference transformed into playful narratives.
A graduate of Carnegie-Mellon University, her formal training in art as well as continuing studies
in history, mythology and ancient culture provides an underlying foundation for her technical
abilities.
Laura has called Gunnison Valley her home for 20+ years. She is a currently a member of
Paragon Gallery – the local co-op in Crested Butte. She teaches drawing, painting, and clay in
an interactive and complementary manner locally as well.
SELECTED Exhibits + Awards:
2018 Mugshot II 2nd Biennial International Juried Ceramic Mug Exhibition at NCECA
Mojo Gallery, Minneapolis, MC. *Purchase Award
2017 Mugshot I Investigating the Art of Function at NCECA / Mojo Gallery, Minneapolis, MN
2013 First Place People's Choice / Clay Continuum, SPACe Gallery, La Veta, CO
2013 Second Place, Sculptural Ceramics / Clay Continuum, SPACe Gallery, La Veta, CO
2011 Best in Show Functional Ceramics / Clay Continuum, SPACe Gallery, La Veta, CO
2010 Contemporary Clay Biennial, The Art Center, Grand Junction, CO
2005 American Craft Council, Chicago, IL
2004 American Craft Council, Chicago, IL
2003 American Craft Council, Baltimore, MD
Website: lauracooperelm.com