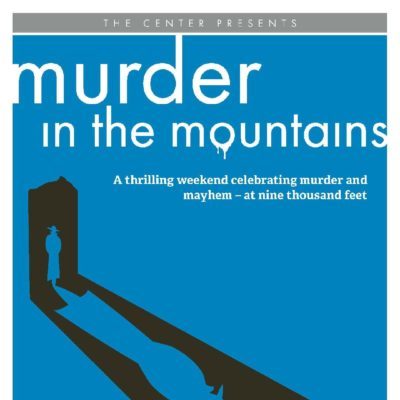 Murder in the Mountains; a thriller festival
Oct 29, 2021

-

Oct 31, 2021

Celebrating murder and mayhem — the fictional kind — at nine thousand feet
A thrilling weekend celebrating all things murder and mystery, including panel discussions, workshops, live theatre, film screenings + wine tasting, special fx makeup masterclass, murder mystery dinner, youth forensics workshop, dance class, live podcast recording, "noir in the bar" readings, and more!
_________________________________________________________________________________________
PASSES
access to all events, workshops, screenings, live theater, and panel discussions
One ticket to Saturday's Murder Mystery Dinner
Access to Saturday's professional gore makeup workshop
discounts at select local businesses.
$225 ($280 value)
access to all events, workshops, screenings, live theater, and panel discussions*
discounts at select local businesses
$125 ($170 value)
*Saturday's gore makeup workshop and Murder Mystery dinner not included
**
Students receive free admission for all events excluding the Murder Mystery Dinner and Gore Special FX makeup class
scholarships for all available
Festival Schedule
THURSDAY, OCTOBER 28
6 – 7:30 pm | Ghost Stories at the Museum
Many locals have experienced visits by ghosts in town, especially in the town's historic buildings.   Join us for ghost stories told by historians Barbara Mason and Glo Cunningham.  Learn about the spirits still inhabiting Crested Butte while enjoying hot drinks and light snacks.  This storytelling night is $30 for museum members and $40 for non-members.  This will be an indoor event, masks are encouraged but not required.
 7 – 9:00 pm | House of 1,000 Corsets: A Halloween Burlesque Show
Trick or Tease! Burlesque is back in Crested Butte! Featuring the debut of The Red Lady Revue, Crested Butte's only Burlesque troupe, with accompanying acts from Rose E. Cheeks, Pantie Oaklie, Baby LaFemme and more! For one night only you can catch behold a spectacle of gore-geousness guaranteed to titilate and terrify. 21+. Costumes encouraged! $25 GA / $75 VIP. Not included in your festival pass.
FRIDAY, OCTOBER 29
 5 – 6:30 pm | Murder in the Mountains Kick-off Reception
Gather with other festival-goers and meet best-selling and award-winning authors David Heska Wanbli Weiden, Deborah Coonts, Chuck Greaves, Kathleen Kent, Addie Tsai, and others for happy hour, bites, and a bit of mystery. Free but registration encouraged.
7 pm | Thrilling Trivia with Quiz Quiz Bang Bang
Join us for a lively evening of trivia, prizes and lots of laughs! From the dynamic duo behind the hugely popular Quiz Quiz Bang Bang podcast, get ready to test your smarts on all things mystery, noir, horror, and monsters in literature, pop culture, movies, television, and more. Tables limited to teams of 6 per table/ per team. You must have a reserved table to participate. Costumes encouraged! $25/team. $5/individual entry. Not included in your festival pass.
SATURDAY  OCTOBER 30
 9 – 10:15 am | CRIMINAL MINDS: Elements of Crime Writing with Kathleen Kent
Whether you're writing historical fiction or crime novels, certain craft elements remain the same: an engaging story, robust, multi-dimensional characters, pacing, and building tension within the narrative.  But, as the "slow burn" can work well for historical fiction, more energetic pacing and the element of surprise are crucial to crime and mystery novels. This presentation will focus on effective strategies for writing exciting stories in the crime and mystery genres: building durable, nuanced characters, the distillation of authentic dialogue, narrative pacing, and dynamic conflict resolution, as well as exploring one of the most important parts of your novel-in-progress. . .(hint, it comes at the end). $35, or included in your festival pass.
10:30 – 11:30 am | Coffee + Paranormal Podcast Live Show with David Flora of Blurry Photo
Enjoy locally roasted coffee and a riveting live podcast recording with David Flora of the internationally popular Blurry Photos podcast. The event will include audio and visual storytelling and facts, with a talkback and questions. David explores the unexplained and explains the unexplored by seeking the facts behind the fiction of the world's most fascinating, unbelievable, and chilling mysteries and legends. Focusing on lesser-known topics of Forteana, conspiracy, history, and folklore, Blurry Photos is driven by the desire for a better understanding of fringe subjects through research, storytelling, and rational thinking. Listeners have said it's like a contemporary audio version of "In Search Of," and it's "like Lore with a personality and a better narrator." $10, includes locally roasted coffee. Included in festival pass.
12:15 – 1:15 pm | Live Theater at Lunch, The Dumb Waiter
Enjoy lunch on the edge of your seat with famed British playwright Harold Pinter's classic comedy-drama, The Dumb Waiter. The one-act play stars acclaimed actors Sam Robards and Steven Cole Hughes as hitmen awaiting their next target. "Small but perfectly formed, The Dumb Waiter might be considered the best of Harold Pinter's early plays." Live reading in the Steddy Theater. Food + drink available for purchase. $15, or included in festival pass.
1:30 – 2:30 pm | Subversive Retellings writing workshop with Addie Tsai
Classic retellings have always been part of what literature does, but perhaps that has never been truer than in this particular climate in which fanfiction, adaptation, and reimaginings of classic texts enable a kind of subversive resistance against old reinforcement of ideologies in order to speak to a new world. This workshop will take a look at some examples of classic retellings from various genres and disciplines in order to speak to what potential retellings offer, and what work they can do against the originals. $35, or included in festival pass.
 3 – 4 pm | Panel discussion; bending, breaking, and defying law 
Our favorite characters in crime, mystery, thriller, and horror writing often go above, around, or beyond the law — some also breaking the "laws" of nature. In this panel, former and practicing lawyers turned crime writers, and writers with deep understanding of criminal and natural law, discuss their research and process for writing believable, compelling crime. Join scholar of Native American issues, law and political science, and author of the multi award-winning debut Winter Counts, David Heska Wanbli Weiden; novelist and lawyer best known for the Lucky O'Toole Las Vegas Adventures series of romantic, humorous mystery novels, Deborah Coonts; 25 year L.A. trial lawyer turned writer of the Jack MacTaggart series of legal mysteries, Chuck Greaves; New York Times best-selling author of the Detective Betty series, Kathleen Kent; and author of the forthcoming Unweildy Creatures, a queer gender reversal retelling of Frankenstein, Addie Tsai in getting the goods on lawlessness, villainy, misdeeds, and justice in some our favorite books.
 4 – 5:30 pm | Ghouls & Gore: An introduction to gore and special effects makeup  
Led by local artist and theatre designer William Spencer Musser, this interactive workshop includes discussion, demonstration, and hands-on activities focused on creating wounds, scars, and other bloody trauma for those getting ready for Halloween, or fans of the horror genre. Attendees will have the opportunity to work on their favorite effect and leave ready to party like the dead. Must be at least 13 years old to attend.  $45 | tuition includes professional makeup kit. Included in Villian Patron Pass.
 5:30 – 6:30 pm | Noir in the Bar; festival readings 
Meet 'n' mingle with literary lions reading their work live: bestselling authors David Heska Wanbli Weiden, Kathleen Kent, Addie Tsai, Chuck Greaves, and Deborah Coonts. Steddy Theater. Book sales, bites, and bar available. Free but registration encouraged.
7 pm | Murder Mystery Dinner "Terror in Translyvania" 
All of the underworld is invited to Dracula's birthday party! As the members of the haunting and haunted gather at the desolate Transylvania castle, this will be an evening away from mortals where the supernatural community can come together to celebrate and carouse! During the night of spooktacular fun, one of the party-goers will end up in a grave they have dug for themselves. Desperate to avoid becoming victims themselves, the ghoulish guests will seek out the culprit in their midst. This thrillingly immersive evening has limited seating. Book ahead to avoid disappointment. Character signup available upon registration. $65, includes dinner by the Divvy, and muuuurder. Included in Serial Thriller All Acess Pass
SUNDAY  OCTOBER 31
10 – 11:15 am | Murder + Mystery in Colorado
Join us for a cup of coffee and lively and absorbing discussion of murder, mystery, and intrigue in Colorado with County Coroners,  Duane Vandenbusche and a special surprise guest. Learn what it takes to solve crime, along with plenty of stories of gunfights, disappearances, mystery, and bloodshed — from first settlers, up to contemporary criminal cases. $10 or included in festival pass; $5 with student ID.
10 – 11:30 am | Junior Forensic Workshop with Crested Butte Marshalls Office 
Dust for fingerprints, case footprints and solve the crime scene mystery in this wonderful introduction to forensic science. Suitable for late elementary and middle school students. In partnership with the Crested Butte Marshal's Office. At the Center. $15 Price covers top-secret detective supplies.
1 – 2:00 pm | Modern Potions; postmortem mixology workshop
Learn to craft and twist classic cocktails in this thrilling introduction to mixology. Learn techniques and industry hacks for creating your own at home, and enjoy sampling your creations. All materials and recipes included. $35, or included in your festival pass.
 2:30 – 3:30 pm | Monster Moves Dance Class
Led by master dance instructor Sasha Chudacoff learn some fresh and freaky monster moves to get your hips swinging and ready for a jumpin' Halloween. All levels are welcome. $15 or included in your festival pass.
4 – 5:30 pm | Ghouls & Gore: An introduction to gore and special effects makeup  
(Second-session) Led by local artist and theatre designer William Spencer Musser, this interactive workshop includes discussion, demonstration, and hands-on activities focused on creating wounds, scars, and other bloody trauma for those getting ready for Halloween, or fans of the horror genre. Attendees will have the opportunity to work on their favorite effect and leave ready to party like the dead. Must be at least 13 years old to attend.  $45 | tuition includes professional makeup kit. Included in Villian Patron Pass.
4 – 5:30 pm |"Badwater" Tv pilot screening and talkback with Chuck Greaves
Best-selling mystery writer Chuck Greaves teamed with veteran director Felix Alcala (ER, Breaking Bad, The Good Wife, Madam Secretary, etc.) to co-produce a TV pilot from Greaves' original script. In "Badwater" the disappearance of a Native American schoolgirl triggers a clash of cultures between a small town's corrupt old guard and a younger, diverse circle of newcomers intent on exposing the town's long-buried secrets. Join us for a screening of the rough-cut "Badwater" pilot (59 minutes) followed by a Q&A about screenwriting, television production, and the challenges of filming in southwestern Colorado during the Covid-19 pandemic. Pay-what-you-can, or included in your festival pass.
6 pm | Pinot & (film) Noir; The Big Sleep (1946)
Join us for a flight of pinot noir and a very special screening of the justly celebrated adaption of Raymond Chandler's classic novel. Private detective Philip Marlowe (Humphrey Bogart) is hired by a wealthy family and before the complex case is over, he's seen murder, blackmail, and what might be love. Chandler's core story, the peerless sexual innuendo between Bogart and Lauren Bacall (that somehow slipped past the censors) stack up in a classic that "holds out its hand for a right turn signal, then takes a left." Pay What You Can!, includes film and a flight of pinot noir. Included in your festival pass.
2021 Featuring
David Heska Wanbli Weiden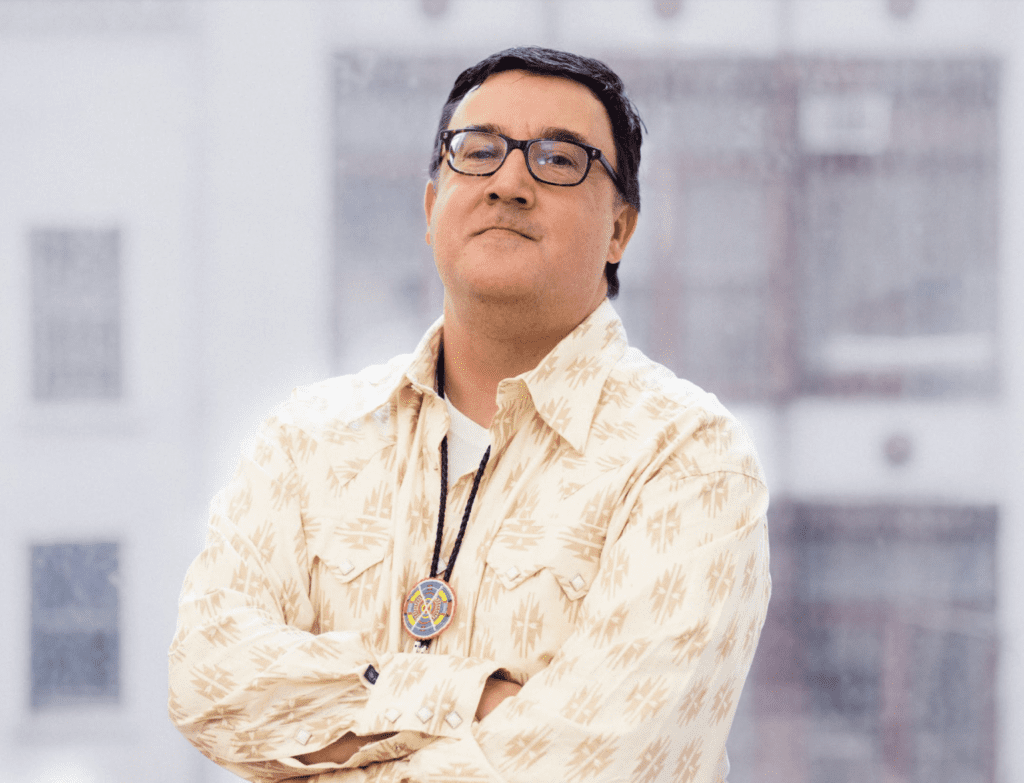 David Heska Wanbli Weiden, an enrolled citizen of the Sicangu Lakota nation, is author of the novel WINTER COUNTS (Ecco/HarperCollins, 2020).  WINTER COUNTS, an IndieBound bestseller, is a New York Times Book Review Editors' Choice and was named one of the Best Books of 2020 by NPR, Publishers Weekly, Library Journal, Amazon, Sun Sentinel,  LitReactor, CrimeReads, Deadly Pleasures, Air Mail, MysteryPeople, and BOLO Books.  The book was also selected as an Amazon Best Mystery and Thriller of the year, an Indie Next pick, Best Noir Fiction and Best Debut of the Year as well as a Notable Selection for Best Crime Novel by CrimeReads.  The novel was a main selection of the Book of the Month Club, Best of the Month by Apple Books, and was the November choice of the BuzzFeed Book Club and the AWP Virtual Book Club.
WINTER COUNTS was nominated for Best Debut Novel and Best Mystery & Thriller in the 2020 Goodreads Choice Awards, and also nominated for Book of the Year by the Book of the Month Club.  The book is being translated into French, German, and Turkish.
Kathleen Kent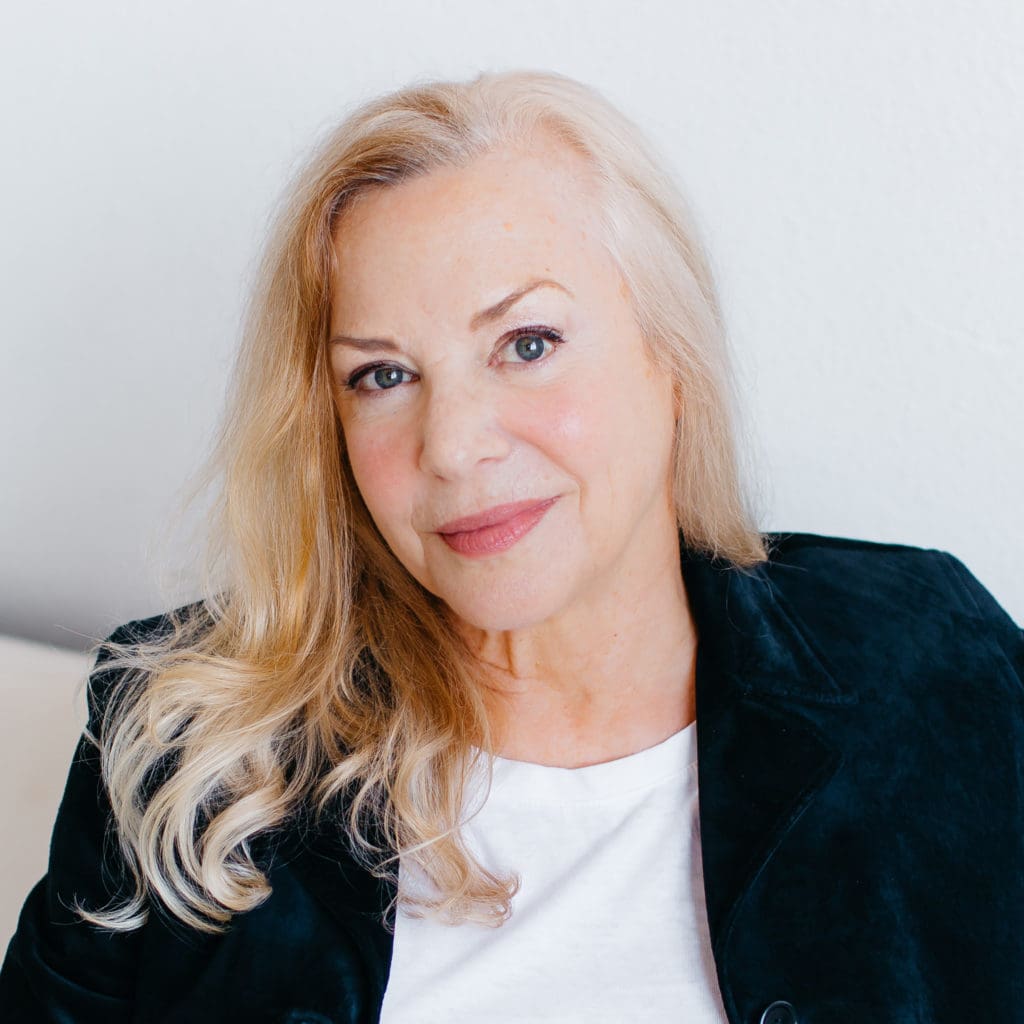 Kathleen Kent is a New York Times bestselling author and a two-time Edgar Award Nominee for her contemporary crime novels, The Dime and The Burn. The Washington Post writes of the series, "Raymond Chandler praised Dashiell Hammett for taking crime fiction out of the drawing room and into the streets.  With Betty Rhyzyk, Kathleen Kent brings those mean streets to life as excitingly as anybody has in years."  The third Det. Betty book, titled The Pledge, will be released Nov. 2021. Ms. Kent is also the author of three award-winning historical novels, The Heretic's Daughter, The Traitor's Wife, and The Outcasts.  She has written short stories and essays for D Magazine, Texas Monthly and LitHub, and has been published in the crime anthology Dallas Noir.   In March 2020 she was inducted into the Texas Institute of Letters for her contribution to Texas literature.
Addie Tsai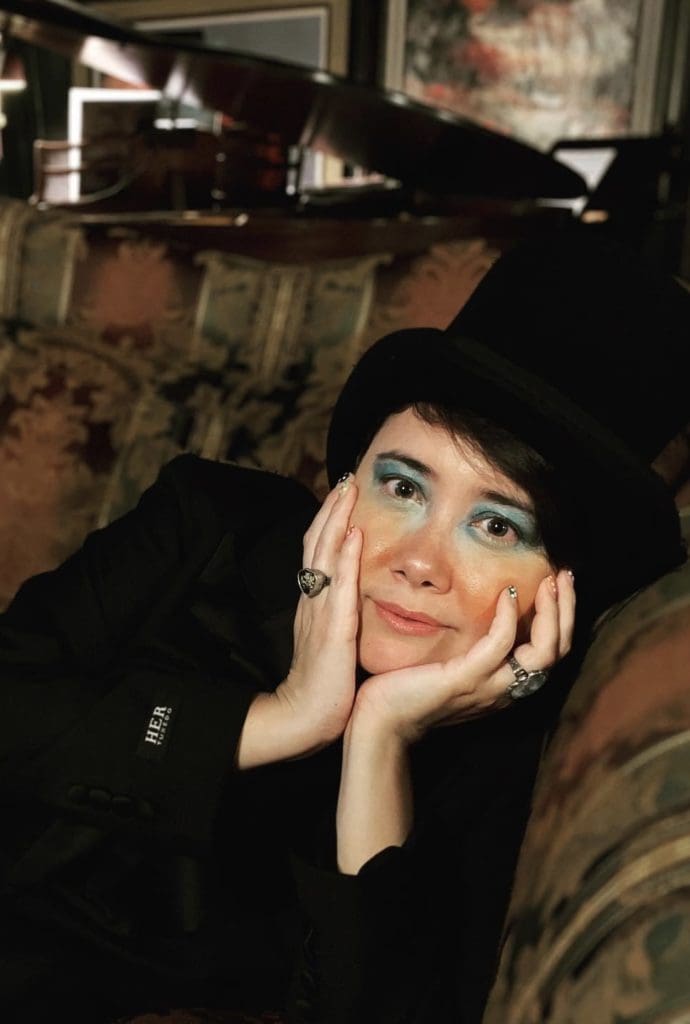 Addie Tsai (any/all) is a queer nonbinary artist and writer of color. They collaborated with Dominic Walsh Dance Theater on Victor Frankenstein and Camille Claudel, among others. Addie holds an MFA in Creative Writing from Warren Wilson College and a PhD in Dance from Texas Woman's University. She is the author of the queer Asian young adult novel Dear Twin. Unwieldy Creatures, their adult queer biracial retelling of Frankenstein, is forthcoming from Jaded Ibis Press in 2022. They are the Fiction Co-Editor at Anomaly, Staff Writer at Spectrum South, and Founding Editor & Editor in Chief at just femme & dandy.
Deborah Coonts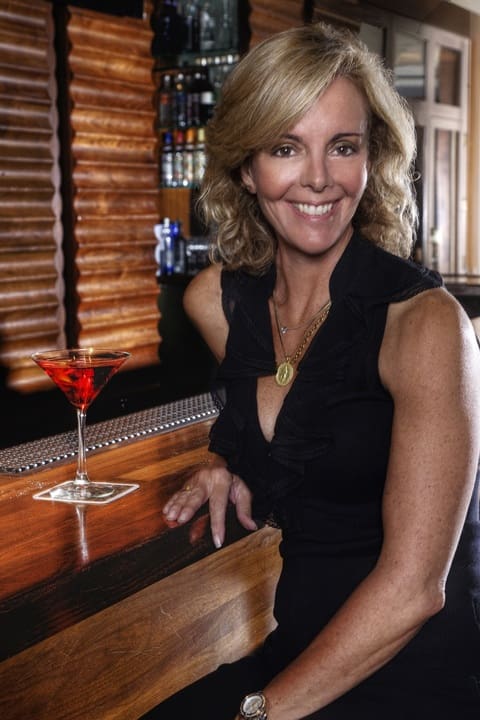 Deborah Coonts swears she was switched at birth. Coming from a family of homebodies, Deborah is the odd woman out, happiest with a passport, a high-limit credit card, her computer, and changing scenery outside her window. Goaded by an insatiable curiosity, she flies airplanes, rides motorcycles, travels the world, and pretends to be more of a badass than she probably is. Deborah is the author of the Lucky O'Toole Vegas Adventure series, a romantic mystery romp through Sin City. Wanna Get Lucky?, the first in the series, was a New York Times Notable Crime Novel and a double RITA™ Award Finalist. She has also penned the Kate Sawyer Medical Thriller series, the Brinda Rose Humorous Mystery series, as well as a couple of standalones. Although often on an adventure, you can always track her down at www.deborahcoonts.com.
Chuck Greaves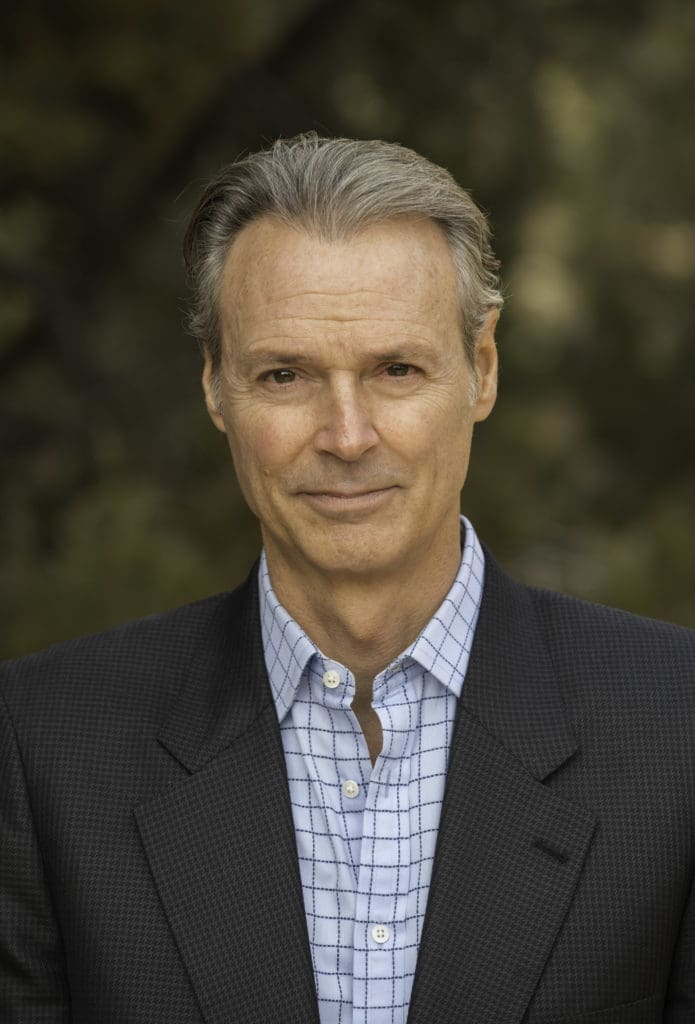 Chuck Greaves has been a finalist for most of the major awards in crime fiction including the Shamus, Macavity, Lefty, and Audie, as well as the New Mexico-Arizona, Oklahoma, and Colorado Book Awards, the CAL Award for Fiction, and the Harper Lee Prize for Legal Fiction.  He is the author of six novels, most recently Tom & Lucky (Bloomsbury), a Wall Street Journal "Best Books of 2015" selection, and Church of the Graveyard Saints (Torrey House), the six-city "Four Corners/One Book" community reading selection for 2019-2020.  Chuck's screenwriting debut "Badwater" is currently in production in Los Angeles.  You can visit him at www.chuckgreaves.com.
Sam Robards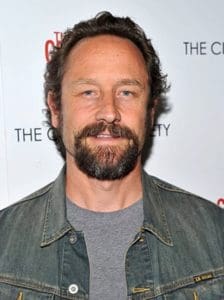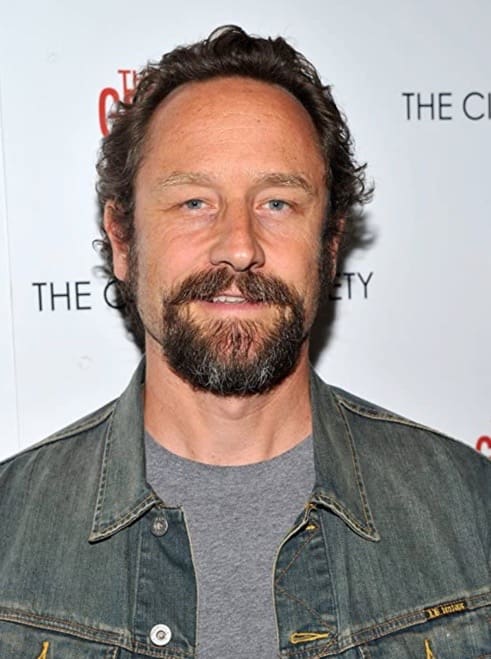 Sam Robards is an actor and producer, known for American Beauty (1999), A.I. Artificial Intelligence (2001) and Casualties of War (1989). Robards studied acting and appeared in several Off-Broadway productions and numerous television series before making his screen debut as Molly Ringwald's suitor in Mazursky's 'Tempest'. He has starred alongside Kevin Costner in 'Fandango', and with Joanna Pacula in Lewis Gilbert's 'Not Quite Jerusalem'. Sam has acted alongside Michael J Fox in 'Bright Lights, Big City' and 'Casualties of War'.
Steven Cole Hughes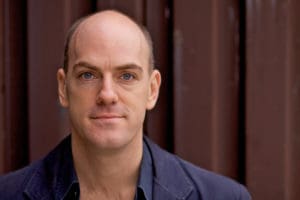 Steven Cole Hughes is an actor, director, playwright and theatre educator. He was a Visiting Professor of Theatre at Western Colorado University for the 2015-2016 academic year. He was the Playwriting Mentor at Regis University's Mile High MFA, and also Adjunct Professor of Acting at the University of Denver. His plays have been produced at the Bloomington Playwrights Project, the Coterie Theatre, Creede Repertory Theatre, Curious Theatre Company and the Denver Center for the Performing Arts. He is the winner of the 2008 Denver Post Ovation Award for Best New Work for Billy Hell, and the 2011 Ovation Award for Special Achievement for The Billy Triology. As an actor, he has appeared at theatres all over the country, on television's "Law & Order," and in the Denver Center for the Performing Art's production of Macbeth. He has a B.A. in Theatre from Indiana University and an MFA from the National Theatre Conservatory.
Annie Rijks Flora
Annie Rijks Flora is an actor, writer, improviser and podcaster. She recently moved back to Crested Butte after living in Chicago where she performed professionally. She performed improv and sketch on Donny's Skybox and the DeMaat stage at The Second City, was a member of the Mainstage Ensemble at ComedySportz and The Comedy Shrine, and was on a Harold Team at the iO theater. Two improv troupes that she particularly enjoyed performing with were Improvised Jane Austen and The Improvised Wrestling Federation. Along with her husband David, Annie ran the Children's Theater program for both ComedySportz and The Comedy Shrine where they would adapt classic children's stories for the stage. Productions included Peter Pan, Alice in Wonderland, The Nutcracker and Beauty and the Beast. Annie has enjoyed performing across the country in various productions including Burnt Piano (Dallas), The Children's Hour (Santa Fe), and The Actor's Nightmare (Chicago) along with festivals in Boston and Seattle. Annie has since shifted her focus over to podcasting with her husband.
David Flora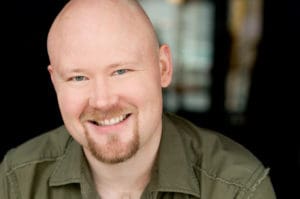 David Flora is an actor, director, improviser and podcaster. David has performed on the mainstage of ComedySportz, Donny's Skybox at the Second City, and created the Improvised Wrestling Federation. Along with directing the shows for the Children's program at ComedySportz and Comedy Shrine, one of David's favorite shows that he's directed is Yo Joe: The G.I. Joe Hip Hop Musical. David is the creator and host of the award winning podcast Blurry Photos – the podcast that explores the unexplained and explains the unexplored. David has performed at the Chicago Podcast Festival, Chicago Sketchfest and has moderated a panel at AlienCon. An audiobook narrator, he can be found on Audible narrating the "Living Among Bigfoot" series by Tom Lyons. He is currently shooting and hosting a documentary film called "Shadows in the Desert: High Strangeness in the Borrego Triangle."
Duane Vandenbusche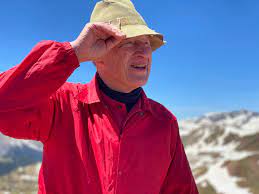 Duane Vandenbusche  is the Colorado State Historical and professor of history at Western Colorado University. He has been teaching in Gunnison since 1962. He teaches on the history of the US West, especially water, public lands, and the environment.