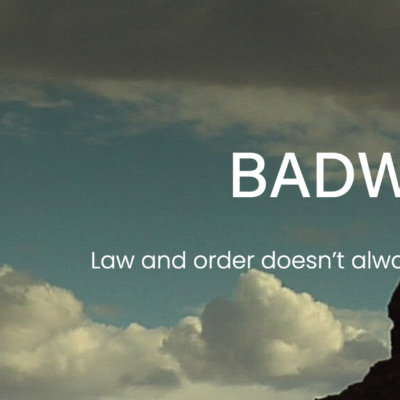 Murder in the Mountains Festival: "Badwater" tv pilot screening
Oct 31, 2021 @ 4:00 pm

-

5:30 pm
Best-selling mystery writer Chuck Greaves teamed with veteran director Felix Alcala (ER, Breaking Bad, The Good Wife, Madam Secretary, etc.) to co-produce a TV pilot from Greaves' original script. In "Badwater" the disappearance of a Native American schoolgirl triggers a clash of cultures between a small town's corrupt old guard and a younger, diverse circle of newcomers intent on exposing the town's long-buried secrets.
Join us for a screening of the rough-cut "Badwater" pilot (59 minutes) followed by a Q&A about screenwriting, television production, and the challenges of filming in southwestern Colorado during the Covid-19 pandemic. Pay-what-you-can, or included in your festival pass.
More info on Badwater tv project which with the people of Southwestern Colorado, seeks to create a showcase for amazing acting talent, a microphone for Native voices, and a love letter to a rural community transitioning from a resource-based economy to one that's capitalizing on the astounding natural beauty of the American Southwest.