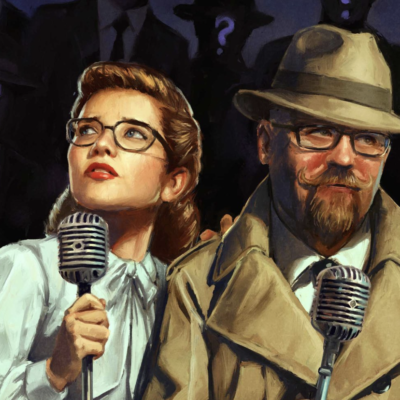 MWLF: Trivia with Quiz Quiz Bang Bang
05 | 26 @ 7:00 pm

-

8:30 pm
Join us for a lively evening of trivia, prizes and lots of laughs! From the dynamic duo behind the hugely popular Quiz Quiz Bang Bang podcast, get ready to test your smarts from everything from geography to art to television to history — plus a special literary round! $20 team entry, $5 individual entry.
Tables limited to teams of 6 per table per team. Your team must have a reserved table to participate as a team.
Quiz Quiz Bang Bang is the pub quiz practice show that hits you POW right in the quizzer! QQBB is a weekly trivia podcast show that has been rated one of the top trivia podcasts. Annie and David host games along with group episodes and expert episodes. Guests that have been on the show include Frank Villalla (Archivist for the Chicago Symphony Orchestra), Tim Faith (Technical Brewing Manager of Goose Island) and Colt Cabana (Professional Wrestler) along with many professional improvisers, actors, and writers. Quiz Quiz Bang Bang can be found on all major podcasting platforms.
Annie Rijks Flora is an actor, writer, improviser and podcaster. She recently moved back to Crested Butte after living in Chicago where she performed professionally for improv and sketch on Donny's Skybox and the DeMaat stage at The Second City, was a member of the Mainstage Ensemble at ComedySportz and The Comedy Shrine, and was on a Harold Team at the iO theater.
David Flora is an actor, director, improviser and podcaster. David has performed on the main stage of ComedySportz, Donny's Skybox at the Second City, and created the Improvised Wrestling Federation. ary film called "Shadows in the Desert: High Strangeness in the Borrego Triangle."