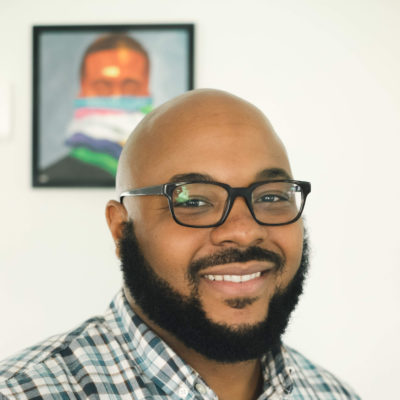 Panel discussion "Writing in Place, Place in Writing"
May 29, 2021 @ 11:00 am

-

12:00 pm
Panel: "Writing in Place, Place in Writing" with Nate Marshall, Steven Dunn, Laura Krantz, Kali Fajardo-Anstine, and Pam Houston in conversation with Arvin Ram
Nate Marshall is a writer, rapper, and educator from the South Side of Chicago. He is the author of FINNA (One World, Penguin Random House, 2020), Wild Hundreds (University of Pittsburgh Press, 2015), winner of the Black Caucus of the American Library Association's award for Poetry Book of the Year and The Great Lakes College Association's New Writer Award. Marshall is also an editor of The BreakBeat Poets: New American Poetry in the Age of Hip-Hop (Haymarket Books, 2015) and the co-author, with Eve Ewing, of No Blue Memories: The Life of Gwendolyn Brooks. His rap album, Grown came out in 2015 with his group Daily Lyrical Product. Marshall is a member of The Dark Noise Collective and co-director of Crescendo Literary. He has received fellowships from Cave Canem, The Poetry Foundation, and The University of Michigan. More on Nate.
Kali Fajardo-Anstine is the author of the widely acclaimed Sabrina & Corina (One World, 2019), a finalist for the National Book Award, the PEN/Bingham Prize, The Clark Prize, The Story Prize, the Saroyan International Prize and winner of an American Book Award. She is the 2021 recipient of the biennial Addison M. Metcalf Award from the American Academy of Arts and Letters.
Steven Dunn is the author of the novels Potted Meat (Tarpaulin Sky Press, 2016) and water & power (Tarpaulin Sky 2018) He was born and raised in West Virginia, and after 10 years in the Navy, he earned a B.A. in Creative Writing from the University of Denver. He teaches Creative Writing at Regis University's Mile High MFA. Some of his work can be found in Columbia Journal, Granta Magazine, and Best Small Fictions 2018.
Laura Krantz is a journalist, editor and producer, in both radio and print. The first season of her podcast, Wild Thing received critical acclaim, including from The Atlantic, which named it one of the best podcasts of 2018.Laura is a founding partner of Foxtopus Ink, where she runs the audio division and oversees the creation and development of shows such as Wild Thing and The Syndicate. Laura has been in audio for well over a decade – she recently served as the interim science editor for PRX, which included editing work on the Smithsonian's Sidedoor and Air/Space podcasts. Prior to that, she edited and produced for NPR in Washington, DC and for KPCC in Los Angeles.
Pam Houston is the author of the memoir, Deep Creek: Finding Hope In The High Country, which won the 2019 Colorado Book Award, the High Plains Book Award and the ReadingThe West Advocacy Award and even more recently, Air Mail: Letters of Politics Pandemics and Place coauthored with Amy Irvine.  She is also the author of Cowboys Are My Weakness as well as five other books of fiction and nonfiction, all published by W.W. Norton.