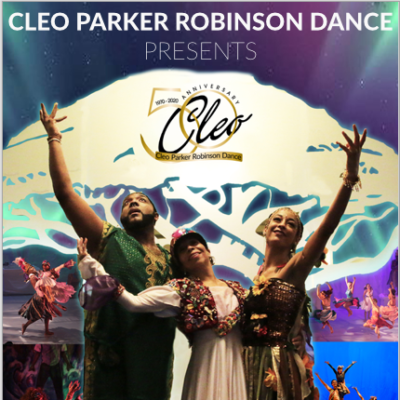 Partner Performance: Granny Dances To A Holiday Drum
Dec 5, 2020 @ 12:00 am

-

Jan 2, 2021 @ 12:00 am
How the World Celebrates the Holidays, Granny Dances to a Holiday Drum is now available to a global audience from its home in Denver.
Ticket on sale now!

Streaming for one month from December 5, 2020 to January 2, 2021
Even in challenging times, the magic of "Granny Dances to a Holiday Drum" continues! Guided by the Three Angels of the Rainbow, Granny visits Africa, the Americas, Mexico, Asia, and the Caribbean to celebrate the joy of Holiday Times!  From the African Harvest to Kwanzaa, from the Chinese New Year to Junkanoo…. a celebration of both diversity and oneness!
A Denver family tradition for 29 years, this incredible blend of dance, music, and spoken word lifts the spirit and fills the heart with joy, love, and peace!
The 70-minute performance features Cleo Parker Robinson as Shakti, Chloe Abel as Cantadora, and Cedric Hall as the Griot. Margarita Taylor returns as Granny in this Annual holiday season performance.
More information at the Cleo Parker Robinson Dance Website!
SPECIAL DISCOUNT FOR CENTER FOR THE ARTS PATRONS:
If folks purchase the $50 ticket they also receive three 20-minute tutorials so kids (and adults!) can learn some of the Granny dances, and dance along while watching
Use code GrannyluvU2 for 20% off $50 ticket!