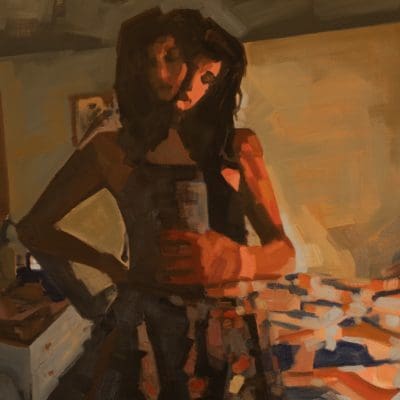 Sarah Schmidt's "What Comes After" opening reception
Dec 30, 2022 @ 5:00 pm

-

8:00 pm
Join us to celebrate Sarah Schmidt's "What Comes After" opening reception on December 30, 5 – 8 pm and enjoy incredible new works of art, drinkable art cocktails, live music + small bites. The show will run December 22 – February 3.
Show Statement
A collection of moments, both unremarkable and unforgettable.
All intertwined with the same magic, as all life is, as all self expression is.
Connecting and communicating with the past present and future.
And what does come after?
One foot after the other, one painting after the other.
A new trail, 100 years old. A new painting, painted 100 times before.
The perfect rainbow sherbet sunset day after day after day.
Life and death and rebirth, in an infinite cycle, each making room for the other.
Whatever comes after will be beautiful, as was what came before.
Artist Bio
Sarah is an artist and a Crested Butte resident. She moved to Crested Butte to paint for "a summer" in June of 2018.  Finding herself surrounded by so much inspiration in the mountains and a supportive art community, she decided to stay. 
Painting and drawing have always been a part of Sarah's life since she was a child. Her current work features a contemporary perspective, painting a scene from the point of view of someone who was there in the moment.  She often paints her finished pieces from reference photos, and does studies from life as much a possible. Her first solo show was in Crested Butte in February 2019 at the old Center for the Arts building.
Before moving to Crested Butte, Sarah spent several years in Austin, Texas working as a freelance illustrator. She received her Bachelor of Fine Arts from Savannah College of Art and Design with a concentration in illustration in 2010. In the summers she teaches private plain air  watercolor classes.  You can find more of Sarah's work at Redline Gallery on Elk Ave and some of her hand painted signs displayed around town.