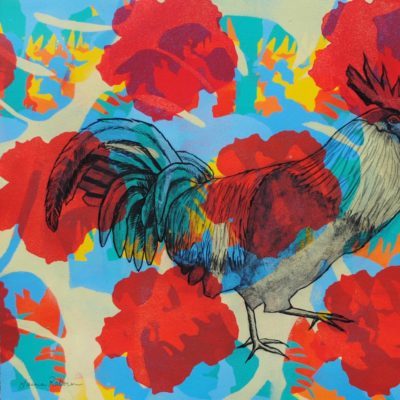 Simple Stencils: Discover the Joy of Stencil Layers with Laura Raborn
Oct 26, 2021 @ 4:30 pm

-

7:30 pm
Per our building-wide COVID policy, MASKS will be required at this workshop.
*Please note that for larger events at the Center, proof of vaccination or a negative COVID test are required for entry. Read more HERE.
Get ready to be amazed as you watch your blank page transform into a multi-layered dynamic painting. In this class, students will learn to take the simple concept of using a stencil to create complex designs. First, we will design and create homemade stencils using recycled items such as styrofoam, card stock and packing materials. Then, using fast drying acrylic paint, the layering process begins! Best for beginning and intermediate students though all levels welcome who want to learn the joys of handmade stencils. 
$65 includes all materials.  REGISTER HERE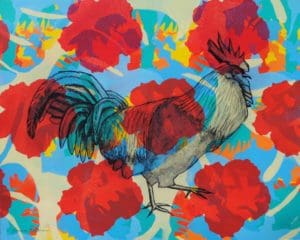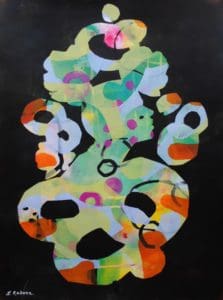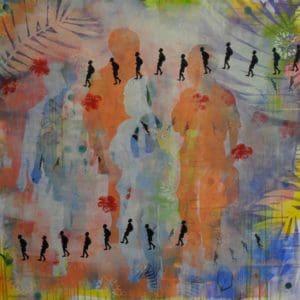 Instructor Bio:
Laura
Raborn
's paintings have been exhibited in Arkansas, the U.S. and the Bahamas and are in multiple collections such as the CARTI Collection, the Arkansas Children's Hospital and the Bill and Hillary Clinton private collection. Her work has earned numerous awards and she has a thriving portrait commission business, one of which was presented to the former Governor of Arkansas, Mike Beebe. An interview about her most recent work can be found at 
https://www.arkansasartscene.com/home/interview-with-artist-

laura

–

raborn
.
Her Little Rock studio is open for appointments and her paintings can be viewed at 
www.laurarabornart.com
 or by visiting Cantrell Gallery in Little Rock, AR, Justus Fine Art in Hot Springs, AR and Princess Street Gallery on Harbour Island in the Bahamas. To see process videos, interviews, studio shots and the most recent work, follow 
Laura
 on Instagram @lauraraborart.
Teaching Philosophy:
"I believe all people are able to learn how to use art materials in a successful way. For example, people who consider themselves to be "bad drawers" can often out perform a skilled or trained drawer when it comes to provocative, spontaneous line on a surface. In art making, there is something for everyone and being a teacher, particularly of a wide variety of methods and materials, allows me to help students find rewarding results and confidence.
The outcomes I expect when teaching are straightforward: for students to come away with new skills, for students to believe the workshop is worth their time, and to elevate each student's view of their own value and ability as an artist.