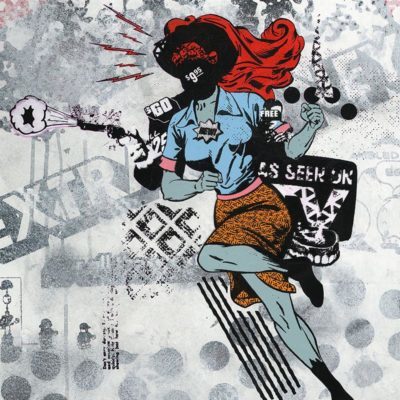 Western Student Juried Art Show in the Kinder Padon Gallery
Apr 6, 2021 @ 9:00 am

-

Apr 30, 2021 @ 5:00 pm
The Art and Music Departments at Western Colorado University are proud to present the 2021 Western Student Juried Art Show at the Center. This exhibition of visual art features finely-crafted paintings, photos, prints, ceramics, jewelry, and installation work by 27 current art students at Western Colorado University. This exhibition was juried by Rosalind Cook, an internationally recognized sculptor who lives and works in Crested Butte. As Rosalind describes in her juror's statement, these 27 carefully selected works convey "both strong pictorial elements but also make an impact on an emotional and intellectual level."
The exhibition opening reception will be held April 9, 4:30 –7:30 pm.
The Western Colorado University Music Department will also provide a sonic backdrop to the event with a three-hour-long musical performance in the first-floor atrium. The musical performance will feature both individual student and faculty performances along with larger ensembles that will encompass different musical styles throughout the evening. This event is free and open to the public, but capacity may be limited due to COVID restrictions. If you are unable to attend the opening, the exhibition will run until April 30, 2020. A very special thanks to the Student Art League, Art and Music Departments, and the Council for Creative Expressions for supporting this event. Exhibiting Artists: Sarah Ackerman, Daniel Lesh, Evan Allison, Aaron Mason, Catherine Barisas, Tanner Marcus, Ariel Benney, Nia Morales, Erica Casey, Erin Riley, Tyler Catalioto, Mallory Siebenneicher, Emma DeHaven, Matt Smith, Aly Hargrove, Danielle Vitulli, Jay Hickox, Nathan Walsh, Brenna Hilgers, Ruby Woodings, Meghan LaHatte
Center Kinder Padon Gallery Open Hours: Tuesdays, 1 – 3 pm and Fridays, 10 – 12 pm.