membership = access.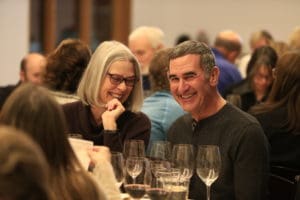 Each May, starting in 2021, we invite you to join the passionate group of members who make an annual gift to support the Center's continued operations.
Support the Center's visual, performing, culinary, and literary arts programs that bring our mission to life, while enjoying special perks and an elevated experience.
At varying levels of support, membership provides access to special experiences and exclusive benefits all year long, like discounted tickets and classes, advance purchase privileges, premium seating, invitations to special donor receptions, and other exciting offerings.
Click on each level below to learn more about benefits, and view our MEMBERSHIP BROCHURE here!
Look for Membership Month in May 2021, when we'll release details about the upcoming year of programming and memberships will go on sale!