Statement of Diversity, Equity, and Inclusion In Employment
The Crested Butte Center for the Arts is committed to fostering and supporting a diverse workplace, and is proud to be an equal opportunity employer. CFTA invites applications from all qualified individuals and welcomes applications from women, members of racialized groups and visible minorities, indigenous persons, persons with disabilities, persons of any sexual orientation, and persons of any gender identity or gender expression. Accommodations are available for applicants with disabilities throughout the recruitment process. CFTA has a clear vision: to be a workplace where a diverse mix of talented people are committed to delivering our mission of providing arts experiences for all.
CFTA is an Equal Opportunity Employer.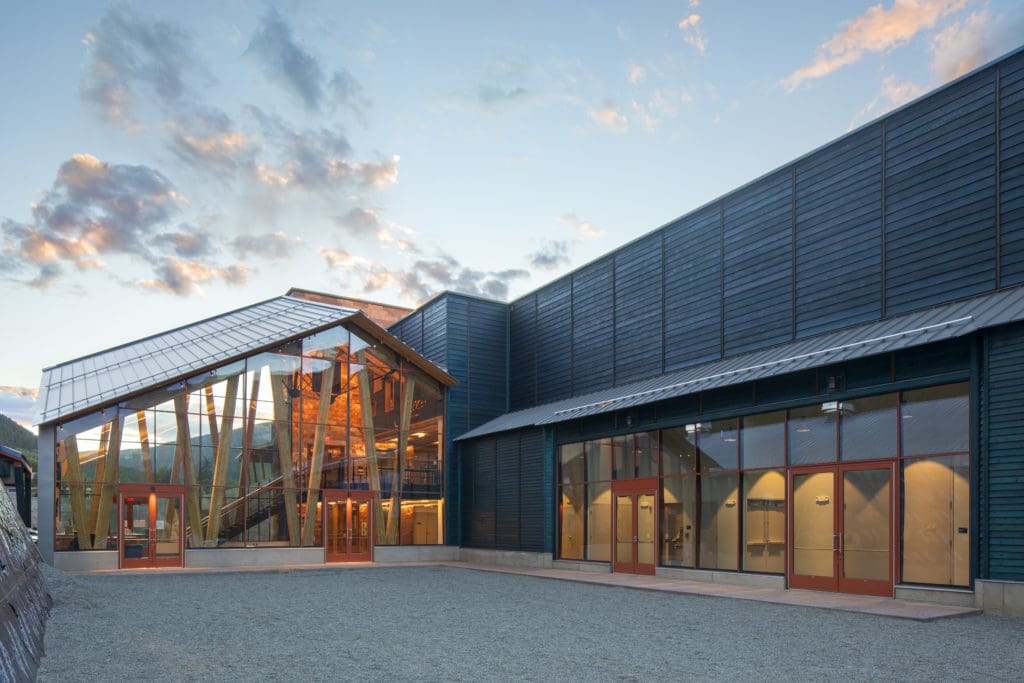 ---
Current Openings
Performing Arts Coordinator
Full-Time Exempt
Salary | $45,000-$48,000
Benefits include health insurance and employer-matching retirement contributions

Position Overview   The Performing Arts Coordinator is an entry-level employee responsible for managing and executing the Center's performing arts events, including concerts, dance and theatre performances, live comedy, etc. In addition, this position will support for the Center's rentals and programming departments to assist with execution of a range of events as needed, including internal mission-based programs, private events, and other rentals. Between approximately May 2021 and October 2021 (depending on when pandemic-related gathering restrictions are lifted) this position will primarily focus on supporting Center events (70%), with a smaller focus on performing arts events (30%). Once the Center is able to return to a typical performing arts calendar, this position will transition into majority performing arts-related responsibilities. This position includes on-the-job training as needed and reports to the Associate Director of Programming + Facilities.

Performing Arts Specific Responsibilities
30% of job until pandemic-related gathering restrictions are lifted
Manage performing arts talent inquiry communications
Strategically develop and curate an annual Performing Arts programming plan, creating an appropriate schedule for our community, partnering with other local organizations, and furthering the Center's mission of prioritizing diversity and equity in artist and touring company selection.
Establish and maintain a working knowledge of the performing arts industry; develop relationships with artists, agents, producers, and touring companies.
Work with the Associate Director of Programming + Facilities to create an annual budget for the Performing Arts Department; work with the Finance Director to manage and track budget throughout the fiscal year
Negotiate and execute contracts with touring artists and companies based on the performing arts programming plan, annual budget, community preferences, industry knowledge, and the Center's commitment to diversity and equity.
Monitor ticket sales prior to performing arts events and assist appropriate Center Staff with marketing strategies as needed
Hire or schedule all necessary vendors and staff for performing arts events, including audio engineer, tech staff, security staff, backline support, stage manager, box office staff, ushers, etc., and create a staffing plan prior to each event. Work with the Events Manager and Facilities Manager as needed to schedule ancillary event staff, including janitorial services, bartenders, etc.
Coordinate show and artist logistics, including travel, lodging, hospitality services, contract riders, load-in and load-out schedules, and other logistics for each event with Center staff, contractors, artists, agents, managers, and other necessary parties.
Execute day-of responsibilities as the Event Lead for all Performing Arts events, including managing staffing plan, run of show, guest services, load-in, load-out, etc.
Execute all event close-out activities after each Performing Arts event, including event debriefs and detailed financial reporting (internal and in final reports to touring agents, managers, companies, etc.)
Work with the Associate Director (Development + Events) to identify corporate and individual sponsorship prospects for Performing Arts events; assist the Development Department with executing VIP and members-only benefits at Performing Arts events, including artist meet-and-greets, VIP lounges, reserved and early seating, etc.
Manage music rights and licensing reporting to BMI, ASCAP, and SESAC
Attend professional development opportunities as budget and schedules allow
Other duties as assigned
General Event Assistance Responsibilities
70% of job until pandemic-related gathering restrictions are lifted
Assist the Center Department Heads, Wedding Coordinator, and other Event Leads as needed to design and produce events, including but not limited to, Center programming, the Wine and Food Festival, and private events and rentals (eg weddings, parties, and rehearsal dinners)
Work with appropriate Event Leads to develop and monitor timelines and deadlines related to all aspects of events, ensuring the information is communicated to staff, volunteers, sub-contractors, and other parties
Work with Facilities Director and other Center staff to schedule, prepare, and manage Center facilities for events
Assist Event Leads with managing event details as needed, including décor, catering, entertainment, transportation, location, special guests, equipment, promotional material, etc.
Manage events as day-of coordinator as needed
Other duties as assigned
Candidates should be organized, personable, a team player, and able to work independently. Experience with event planning and the performing arts is preferred, but on-the-job training will be provided to the right candidate. Must be able to lift 50 pounds. This position requires substantial night and weekend work, with opportunity for a flexible office work schedule. This is a full-time position starting in May 2021. Email cover letter and resume with references to brooke@crestedbuttearts.org. Please put 'Performing Arts Coordinator' in the subject line. E.O.E. No phone calls please. Fo
Facilities Manager
Full Time Exempt
Salary | $50,000 – $55,0000
Benefits include health insurance and employer-matching retirement benefits.
Position Overview: This position will serve as the Facilities Manager for the recently completed Crested Butte Center for the Arts. This position is also responsible for the maintenance of the Crested Butte Center for the Arts which houses the Steddy Theatre, the Kinder Padon Gallery, the Jones Dance Studio, and a number of public spaces like classrooms, art studios, and bar/event spaces. These duties include but are not limited to performing minor repairs; assisting in snow removal and seasonal maintenance; submitting repair requests to outside contractors; coordinating with CFTA staff and management on space usage; assisting in set up and take down for a range of events; acting as the point of contact for facilities issues for renters; purchasing equipment; coordinating facilities upgrades; assisting in rental contract estimates; and upkeep and maintenance of specialized equipment and machines in community and performance spaces. This position also ensures that all public spaces in the Center are cleaned and maintained, sometimes requiring that the Facilities Manager cleans these spaces and sometimes overseeing outside janitorial staff.

The position requires strong knowledge of safe work practices, the ability to work flexible hours including nights and weekends, an even temperament, carpentry or electrical experience, and familiarity with multi-purpose/flexible venue management.

To Apply. This is a full-time position starting June 2021. Email cover letter and resume with references to melissa@crestedbuttearts.org. Please put 'Facilities Manager' in the subject line. E.O.E. No phone calls, please. For more information on the CFTA, please visit www.crestedbuttearts.org.