Statement of Diversity, Equity, and Inclusion In Employment
The Crested Butte Center for the Arts is committed to fostering and supporting a diverse workplace, and is proud to be an equal opportunity employer. CFTA invites applications from all qualified individuals and welcomes applications from women, members of racialized groups and visible minorities, indigenous persons, persons with disabilities, persons of any sexual orientation, and persons of any gender identity or gender expression. Accommodations are available for applicants with disabilities throughout the recruitment process. CFTA has a clear vision: to be a workplace where a diverse mix of talented people are committed to delivering our mission of providing arts experiences for all.
CFTA is an Equal Opportunity Employer.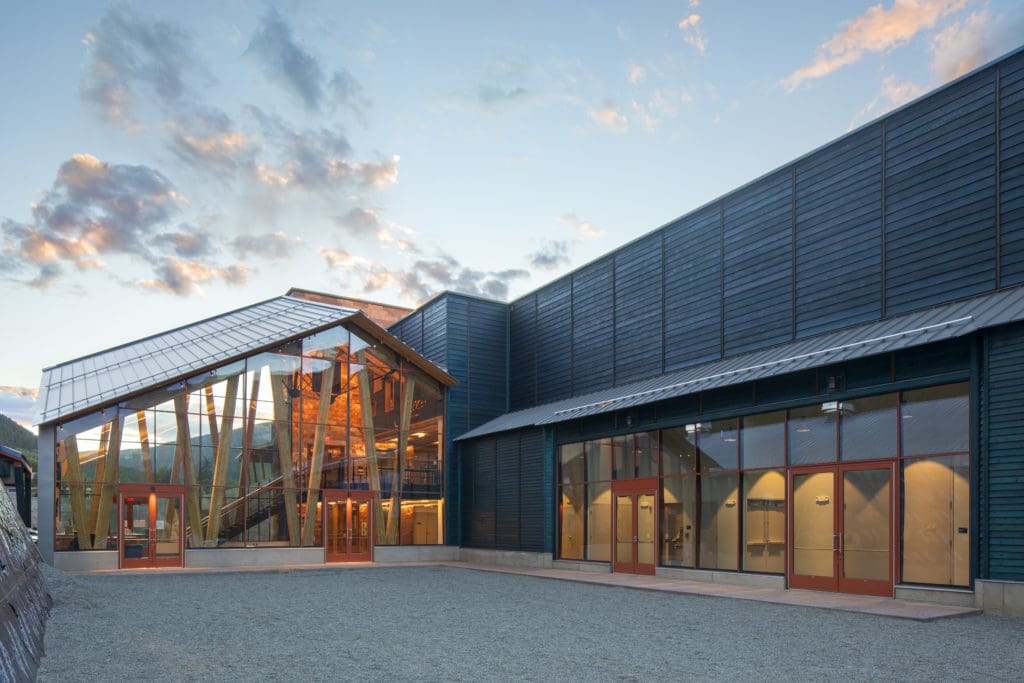 ---
Current Openings
Executive Director
Full Time Exempt
Salary | $98,000 – $120,000
Comprehensive benefits package, including health insurance and employer-matching retirement benefits.
The Opportunity
The Center for the Arts Board of Directors is seeking an Executive Director to lead the organization and the community into the next chapter, coming back to life in new ways after the pandemic.
The next Executive Director will need to close out this phase of the capital campaign, maintain financial stability as we move to a new normal, and lead the staff and stakeholders in building the long-term strategic vision and plan for our programs to be sustainably funded and effectively run to demonstrate clear impact in our community.
The Ideal Profile
We are looking for the right person to jump into this opportunity with excitement and energy. The ideal candidate for this role has these qualities and expertise:
Passion and a depth of experience in leading a similarly-sized arts organization into a new chapter. This is someone who has a passion for the arts and understands their value to a community – and knows how to analyze the balance sheet, asking the right questions to assess operations and diagnose challenges. This person has the backbone to make hard decisions, and excels with building buy-in for changes that lead to a stronger organization.
Success in generating revenue by selling a vision – someone who can clearly communicate the impact and potential, and identify strategies for creating sustainable programs. This person has demonstrated results in 1-on-1 major gifts fundraising, understanding the value (and higher ROI) of long-term relationship-building and stewardship.
Skilled connector and convener – someone with a high degree of political acumen, who brings seemingly competing groups together, finds common ground, and motivates them to take action toward a compelling vision. This is someone who has experience facilitating sometimes contentious conversations – asking great questions, listening to responses, and making connections to the bigger picture; a skilled diplomat who can create, inspire, and nurture teamwork in the community, and within their own team. He or she brings out people's strengths, and honors those contributions and perspectives.
Leads through influence rather than authority – this person has led in complex environments, is highly effective in navigating politics and relationships – by helping everyone keep their eyes on the goal, and setting clear boundaries and expectations for participation. This is someone with deep experience working with boards, committees, and similar groups. As an organizational leader, this person has sought out ideas from staff at all levels, brings out the best in the team by empowering them, and is collaborative in building a strong and stable culture.
A balance of fearlessness and empathy – this person has a great deal of confidence managing expectations and negotiating with donors, staff, and the community. And, this is someone who leads with exceptional listening and empathy skills, who can extract the true concerns and help people move forward together.
A heart for small towns and their dynamics – as a bonus, the ideal candidate has some understanding about what is unique about our community and its institutions, or has lived and worked in comparable areas, and knows how to navigate the close-knit relationships and webs of connection.
Responsibilities & Expectations
The Executive Director reports to the Center for the Arts Board of Directors and is responsible for high-level administration of its programs and strategic initiatives, meeting revenue and expense goals, oversight of about 8 full-time and 20 part-time staff, and representing the Center in the community.
The Executive Director will continue the Center's transition in organizational growth, from a fast-changing 'start-up' that has been through an intense capital campaign and expansion, and then a global pandemic that significantly impacted the entire industry – to an institution that is increasingly streamlined and mature in its operations and focus. Key areas of responsibility include:
Fundraising and Revenue Generation
Quickly conclude fundraising for this phase of the capital campaign, by strengthening the compelling case and vision, building relationships with long-time donors and potential supporters, and closing gifts.
Work with the Development Director to support fundraising strategies that will consistently support annual operations of the Center.
Develop diverse revenue models to sustain and stabilize the operations and programs of the organization.
Collaborate with the Development Director on fundraising efforts and processes, including careful stewardship of major donors.
Strategic Organizational Development
Ensure the Center has long- and short-term strategies to achieve its mission sustainably, including the upcoming strategic planning process and fiscal year budgeting and planning.
Provide leadership in assessing and envisioning programs, as well as organizational and financial plans, in partnership with the Board of Directors and staff.
Execute operational plans; ensure the team meets deadlines and benchmarks.
Community Collaboration
Convene community stakeholders to develop consensus-driven solutions.
Understand the town, county, state, political, and business climates.
Build strong working relationships and cooperative arrangements with town leadership and council, as well as community organizations.
Represent the Center's interests in the community.
Overall Leadership and Management
Strengthen and maintain a collaborative culture that attracts, motivates, and retains a high-quality staff.
Maintain overall responsibility for financial performance of the Center, and fiscal accountability of all programs and projects. Develop and maintain sound financial practices and annual budgets.
Lead, support, and manage the Center's staff.
Other Key Details
Location and Travel: This position is based in the mountain town of Crested Butte, Colorado (elevation 9,000 feet), and requires occasional domestic travel to meet with donors.
Compensation & Benefits: This is a full time, exempt position with a comprehensive benefits package. It also offers the opportunity to live and work in a unique mountain town, which offers incredible skiing and snowboarding, hiking and mountain biking – as well as an excellent community school. The salary range is $98,000 – $120,000, depending on level of experience.
To Apply
If this profile speaks to you, please submit a tailored, authentic cover letter that explains your interest in the Center for the Arts, and why this particular role is an ideal fit for you, along with your resume, to our executive search partners at Gemm Consulting: jessica@gemmconsulting.com.
---
Bookkeeper
Part Time | up to 20 hours per week
Hourly pay | $25-$35/hour depending on experience
Position Overview
The Center for the Arts bookkeeping position is hourly at $25-$35/hour for roughly 20 hours per week depending on the time of year.  Tasks include payroll and payroll reporting, all monthly reconciliations, month end close, journal entries, deposits, reporting, sales tax submission and reconciliation, audit prep and interface, and providing advice to our team on setting up organizational best accounting practices. This employee exercises discretion and independent judgement on significant matters related to the finances of the Center for the Arts.
Responsibilities
General Bookkeeping
Accounts Payable
Accounts Receivable
Deposits – entry, scanning of cash and check deposits
Payroll
Payroll tax reporting and payments
Check Registers
Monthly reconciliations – Month-end close, bank reconciliations
Journal entries
Sales and Payroll Tax Calculation
Reporting & customized reports – monthly reports and other reports as needed
Filing
Research
Prepare 1099s and W2s
Audit prep and interface
Insurance Audit
Budget Preparation support as needed
Setting up organizational best accounting practices
Providing advice on and holding our team accountable to the above accounting practices
Evaluate our current practices and update and/or put new practices in place as needed
Work with staff to evaluate accuracy of department and event reports
Advise staff on proper accounting practices for events
Other: Services as requested outside of above scope and alterations to the scope as needed
Candidates should hold a degree in accounting, finance and/or business administration, or possess equivalent business experience, and have experience with non-profits. Experience with QuickBooks is required. Familiarity with various systems such as Arts People, Neon, Clover, etc., is also highly desirable.
To Apply. Email cover letter and resume with references to ashley@crestedbuttearts.org. Please put 'Bookkeeper' in the subject line. E.O.E. No phone calls please. For more information on the CFTA, please visit www.crestedbuttearts.org.