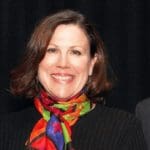 Leigh Mundy (President)
Leigh Mundy currently serves as President of the Center for the Arts Board of Directors. She brings a longtime commitment to the arts, which includes serving as Board President at several arts organizations. She is proud to have spearheaded the total restoration of a 900 seat 1924 vaudeville theatre and then became the Executive Director at the Strand Center for the Arts in New York. She has a long history as an owner and manager of commercial Real Estate and is current owner of Alpengardener Garden Center here in Crested Butte.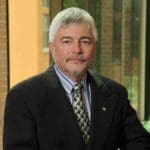 Bill Carter (President Elect)
Currently serving as Vice President of the Center for the Arts Board, Bill has a background in legal expertise as a contract litigation attorney and, for many years, a managing attorney. Responsible for all aspects of firm operations and finances, he acquired so much knowledge he could write a book on legal issues—and did. In his younger years, he was also known to perform in bands and continues to have an interest in music of all kinds. Bill also served as two-time president of the Olney, Maryland Rotary Club which served the needs of persons locally and across the country.
Joel Benisch (Past President)
Joel started his first business at the age of 19 and has been a self-employed entrepreneur ever since. He may also be one of the longest-serving board members on record, joining the Center Board in 2010 and still going strong. As a business owner, his career has spanned several successful companies and the music, publishing, software development and insurance industries. After earning his Masters in Finance at the University of Colorado Boulder he joined the family insurance brokerage in New Jersey and became the fourth generation to own and operate the firm, which was founded in 1890. On the Center board, Joel served for two years as President during the construction and opening of the new building. He lives in Crested Butte full time now, periodically going east to his company's main office before returning home to the Gunnison Valley.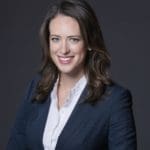 Lydia Deutsch (Secretary)
Lydia Deutsch is an attorney with McElroy, Deutsch, Mulvaney & Carpenter, LLP. She has extensive commercial and insurance litigation experience, as well as securities and white collar litigation experience. A graduate of Columbia Law School, Lydia served as a judicial law clerk for the Honorable Claire C. Cecchi of the U.S. District Court for the District of New Jersey. Prior to law school, she worked as an analyst at Morgan Stanley. Lydia received her B.A. in Economics and Classics from Bowdoin College where she was director of her a cappella group Miscellania. She is a member of numerous nonprofit organizations supporting the arts in New York City. She grew up coming to Crested Butte and continues to spend a significant amount of            time in Crested Butte and notes that her highlight of 2021 was serving on the CFTA Events Committee to help plan the annual      Gala and Wine and Food Festival.
Dave Stangl (Treasurer)
Dave first visited Crested Butte at the age of fifteen when he visited a friend at Western State College. He immediately felt how special this valley was, and his dream of living here became a reality when he and his family moved to the valley in 2017. He and his wife, both dentists, own Crested Butte Dental in CB South. They have two young kids at the community school and have been involved throughout the community and with the Center since moving here. Dave brings a strong background in building businesses and creating great work environments to his Center work, including financial stewardship.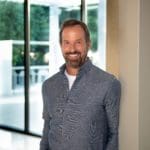 Tony Barnard
Tony has been a part-time resident in Crested Butte for nearly 20 years, splitting his time between CB and Dallas, TX. An avid art collector across several mediums, he actively supports various facets of the art community. Tony is currently serving his second term on the Center's Board of Directors as well as its Executive Committee. He is also the Board Advisor of the Kinder Padon Gallery. Additionally, Tony serves on the Board of Governors of The Arts Community Alliance in Dallas and is a member of CenterStage for the Dallas Summer Musicals. Professionally, he is the Regional President at WaFD Bank, overseeing all banking operations for the State of Texas and is an active member in a variety of professional organizations.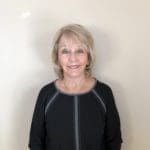 Kathy Barnhart
Kathy draws on a lifelong commitment to community service as a board member for the Center and the Community Foundation of the Gunnison Valley. She first started volunteering as a teenager at local hospitals. When she and her family made San Antonio their home from the 1970s through 2006, Kathy was active on several boards including the San Antonio Symphony and a local women's shelter. She also made a point of modeling volunteerism for her children, having them help her deliver Meals on Wheels and becoming involved at their school even while she worked as a teacher. Kathy, whose husband is a physician, was also active in the San Antonio and Texas Medical Auxiliary organizations, serving as chapter president and as a      representative to the Texas Medical Association. Through the latter, she had the opportunity to meet with Texas congressional      legislators about healthcare. At the Center, Kathy helps organize and facilitate fundraising events.
Mickie Bragalone
Mickie first visited Crested Butte with her husband over 25 years ago. An avid believer that arts help communities thrive, she began supporting the Center shortly after becoming a part time resident in 2008 and joined the board in 2019. She also serves on the City of Dallas Arts and Culture Advisory Commission and has served on the boards of The Dallas Theater Center, The Dallas Children's Theater, the DTC Guild and other arts organizations. Passionate about education for children with dyslexia and other learning differences, she also served on the board of The Shelton School. Professionally, she is an attorney with a prior career in journalism, public relations and banking. She and her husband are avid collectors of photography and post-war contemporary art. They live in Dallas with their beagle Romeo and enjoy frequent visits from their daughter, a student at the University of Kansas who also spent many summer hours participating in CFTA programs.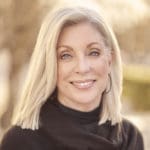 Adele Broughton
Adele has been a part-time resident of Crested Butte for 16 years and a longtime volunteer at the Center for the Arts, including three years on the Board of Directors. Professionally, Adele has been a real estate advisor in Dallas, TX for 16 years and is a founding member of Compass. Prior to that she spent 17 years in advertising sales for magazines such as Town & Country, Country Living and SmartMoney as well as several years in TV sales for Ampersand. Also a CPA, Adele holds a Bachelor of Accounting from the University of Alabama, and was a tax accountant with Ernst & Young. On the Center Board, she serves as an art advisor for the Kinder Padon Gallery and chairs the development committee. In Dallas, Adele serves on the Mission and      Outreach committee for Saint Michael and All Angels church and is the liaison for Jubilee Park and Community Center.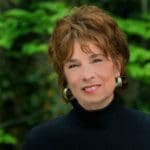 Rosalind Cook
Rosalind, now retired, had a thirty-year, nationally-recognized career as a bronze figurative sculptor. Her work has been featured in large public installations across the U.S and in private collections and select gallery representations. Since moving to Crested Butte full time in 2014, she and her husband have immersed themselves in community service, which she credits with giving her a broad understanding of the resources and people of the Gunnison Valley. With a passion for visual arts and experience on non-profit boards, Rosalind was drawn to the Center, where she has been a board member since 2019. She also facilitates the annual Adopt A Family for Christmas program through Crested Butte's Oh Be Joyful Church.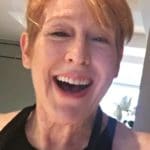 Margery Feldberg
Margery is an avid skier and 40-year second homeowner in the Upper Gunnison Valley. She was part of a three-decade effort to have a professionally-sized stage built at the north end of the valley. During the mid '90s, those efforts started with a needs assessment commissioned by an ad hoc group of arts supporters and later led Margery to serve as Vice President of the Crested Butte Music Festival, President of the Mt. Crested Butte Performing Arts Center, a member of the Arts Alliance and now a director of Center for the Arts. She also served for 10 years as director of the Crested Butte Land Trust and President of Mountaineer Square Homeowners Association. On the east coast, she is currently Vice President of Northwest Connecticut          Land Conservancy, the 18th largest land trust in the country, and was a director of New York-based Second Stage Theater.                Margery retired from a professional career in finance and commercial real estate development to run De Hoek Farm, a farm-          to-table breeder and purveyor of Black Angus beef in Connecticut.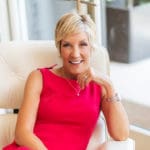 Becky Frey
Becky is an award-winning luxury real estate advisor with three decades of experience and a reputation as a trusted advocate for her clients. She traces her legacy of service back to her childhood greeting customers in her father's hardware store. Deeply connected to her communities, Becky co-chairs the Katy Trail 5K run/picnic in Dallas, TX and helped it grow by more than 5,000 participants. In addition to serving on the board for the Center for the Arts in Crested Butte, she has also served on the boards of Pi Beta Phi Alumni, Kidney Texas, Nexus Recovery Center and the Devonshire Homeowners Association. A proud Southern Methodist University Alumnus, outdoor enthusiast, and athlete, Becky compares her business and her volunteer            service to the marathons and triathlons in which she loves to compete. Each requires a training plan and complete                            commitment—sticking with the deal and crossing the finish line.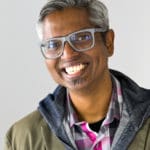 Arvin Ramgoolam
Arvin is a writer and co-owner of Townie Books and Rumors Coffee and Tea House. He is the 2020 One Story Adina Talve-Goodman Fellow and a 2022 MacDowell Fellow. He has been a member of the Crested Butte community for almost 20 years with experiences ranging from acting and directing shows for the Crested Butte Mountain Theatre to being a DJ on KBUT and advocating for the environment with High Country Conservation Advocates.
Sam Robards
Sam is an American actor, director, writer and producer. Originally from NYC, he began his acting career on stage in 1980, and has since has appeared in numerous productions on and off Broadway, as well as movies and TV shows. He has received several accolades for his work including Tony and Drama Desk nominations, as well as both a SAG and Marmot award. He first became involved with The Crested Butte Center for The Arts in 1990 and is excited to be serving on the board of directors.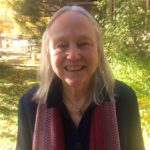 Randi Stroh
Randi first became a member of the Crested Butte community in 1971, before relocating to further her music education in 1973. She and her husband returned to this great valley in 1984 and are in town frequently all year. To say that Randi has arts experience might be an understatement: between Crested Butte and Boulder, she has been a performing pianist, arts educator, executive director, arts board member, and music critic. This is her tenth year on the Center Board, helping steer the evolution of the organization. She has special expertise in group dynamics through leadership training and direct experience, and draws on her knowledge and insight about the role human relations play in business and civic outcomes in whatever she does.
Ex Officio Member
Janet Farmer | Town of Mt. Crested Butte Council Member