The Center for the Arts' Diversity, Equity, & Inclusion Statement
The Board, Staff, and Volunteers of the CFTA believe in the transformative power of the arts to enrich lives and revitalize communities.
We also recognize the true value and the critical role that diversity serves in helping our community thrive.
We are committed to sustaining a diverse, inclusive, and equitable space where everyone who walks through our doors —  patrons, artists, employees, volunteers, and vendors — feels valued and respected regardless of gender, age, race, ethnicity, national origin, sexual orientation, gender identity, education, or ability.
By reflecting the diversity of our community, we better serve our patrons' and constituencies' needs for art and culture.
We contribute to the revitalization of the region through providing diverse entertainment/arts programming that respects and values diverse life experiences and heritages.
We are committed to using inclusive practices to attract and retain talented employees and to providing equal opportunity for development and advancement in all our departments, programs, and worksites.
We build a stronger community by ensuring that all voices have an opportunity to be heard and a safe environment to share ideas.
We understand that the foundation of a vibrant, thriving performance venue is the cross-pollination of creative/diverse programming, the cultivation of inclusive practices and strategies, and the development of a diverse team of employees and volunteers who share in these values.
We believe this is a continuous evolution as we strive to reflect and meet the needs of our patrons and our community. Our commitment to upholding these principles and strengths is interwoven through all of our programming and activities.
Land Acknowledgement
The Center for the Arts wants to acknowledge that we stand on the traditional land of the Núu-agha-tʉvʉ-pʉ̱ (Ute) peoples, past and present, and honor with gratitude the land itself and the people who have stewarded it throughout the generations. This calls us to commit to continuing to learn how to be better stewards of the land we inhabit as well. Learn More About The Ute People Here.
Center for the Arts: EDI & Programming Definitions

When CFTA speaks of under-served and underrepresented people, we are including, but are not limited to, the following communities:
BIPOC: Black, Indigenous, and People of Color.
LGBTQIA+: Lesbian, Gay, Bisexual, Pansexual, Transgender, Genderqueer, Queer, Intersexed, Agender, Asexual, and Ally communities.
Neurodiverse People: the range of differences in individual brain function and behavioral traits, regarded as part of normal variation in the human population (used especially in the context of autistic spectrum disorders).
People Facing Housing Insecurity: the lack of security in an individual shelter that is the result of high housing costs relative to income, poor housing quality, unstable neighborhoods, overcrowding, and homelessness.
Low Income, Low Wealth, and Financially Insecure Individuals: individuals living at or below the poverty line, who have insufficient financial resources to sustain themselves at above the poverty line, or who are unemployed or experiencing long term unemployment.
People With Disabilities: individuals with a physical, intellectual, or mental health-related disability.
Older Adults: Adults over the age of 65.
Undocumented Americans: any of the over 11 million people living in the U.S. without a path to legalized citizenship.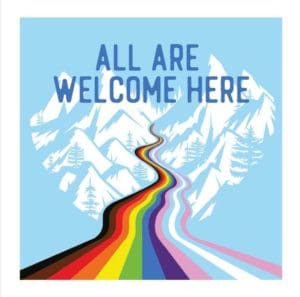 OUR PLEDGE
We will review and revise our policies and procedures to align with the organization's mission statement through an anti-racist/anti-oppression lens.
We will create programming and present work that gives voice and expression to under-served lives, experiences, and histories, with a specific focus on under-served communities who live, or have lived, in the Gunnison Valley and our immediate surroundings.
We will educate our audiences on the historical background of the artwork they are experiencing, encouraging critical analysis through an anti-racist/anti-oppression lens.
We will deepen our commitment to recruit and hire underrepresented artistic and production staff.
We will continue to recruit Board members that reflect the diversity of our community.
We will enhance inclusive recruitment and hiring practices throughout all levels of the organization including staff, management and Executive leadership.
We will expand our outreach to underrepresented youth and community members with the goal of making participation in our programming more accessible.
We will engage in active dialogue and commit to listening and responding quickly to the needs of our under-served artists, staff, and community.
We will hold our organization and selves accountable to on-going anti-racist and anti-oppression training, learning and conversation.
We will commit to hiring at least 50% of our visiting artists, lecturers, workshop leaders, writers, performers, or makers from under-served or underrepresented communities.