Community, connection and creativity can't be stopped!
The arts, as always, will deliver.
However, your safety remains our highest priority.  Per the rise in the Delta variant and in response to the actions of other performing arts centers across the nation, the Center for the Arts has updated our COVID-19 policies.   Starting September 7, 2021, proof of vaccination or a negative COVID test must be shown for entry to events at the Center.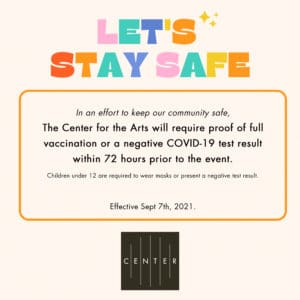 Your cooperation is needed, welcome, and required!
The Center for the Arts requires all event attendees age 12 or older to present proof of full vaccination (via vaccination card) OR proof of a negative COVID-19 test taken within 72 hours prior to the event start time.

To qualify as "fully vaccinated," an individual must have completed their full course of COVID-19 shot(s) 14 days prior to the event.

Children under 12 are required to wear masks or present a negative test result.

If you feel sick or unwell, please stay home. If you or a member of your party is experiencing symptoms of COVID-19 (fever, chills, respiratory issues, cough, congestion, sneezing) or have had known exposure to someone with COVID-19, please stay home.
Ways to show proof of vaccination OR entry via negative COVID test:
Vaccinated Patrons must bring a Photo ID AND one of the following to gain admittance: a physical vaccination card OR a photograph of vaccination card OR a digital vaccination record such as the versions from the MyColorado App. 

Non-vaccinated patrons must bring a Photo ID AND proof of a negative COVID-19 test taken within the last 72 hours prior to attending events.
These protocols also apply to private events, as this is a building-wide policy.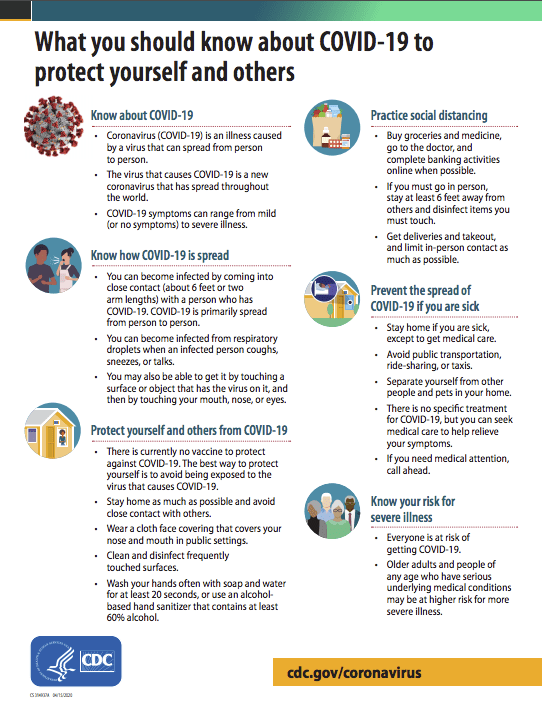 More Resources: