WEDNESDAY OCTOBER 20, 2021
5:30-8:30 pm
The Steddy Theater at The Center for the Arts
Put on your game face and grab your shaker! Each restaurant & bar in the valley is invited to enter their best bartender in the cocktail throw down of the season: The Center's 2nd annual Battle of the Bartenders. Concoct a craft bourbon cocktail for honor, glory, bragging rights, and the chance to win the $500 Grand Prize. Serve your drink to a panel of expert judges and up to 200 attendees who will crown a People's Choice Champion.
$20 to compete | must enter as a local business
$30 early bird ticket 
$35 at the door
Drum roll please for our JUDGES!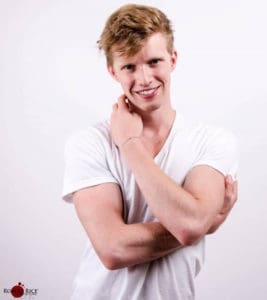 David Smithey has been working in the service industry for 10 years working in all aspects.   He has had the pleasure of bartending at Tracks Nightclub, Charlie's Nightclub, was one of the founding bartenders of the Triangle Bar Denver, and currently works bartending at Happy Camper.  He has also competed on the national stage at the Key West Cocktail classic for Stoli Vodka and continued working as a brand ambassador for them for many years and is a two time winner of Bar Wars: an LGBTQIA+ charity bartending competition.  In his off time he enjoys teaching dance and spending time with his fiance Bryan and hanging out with their monster chihuahua Buddy.  He is an avid whiskey drinker but enjoys well balanced cocktails of all kinds.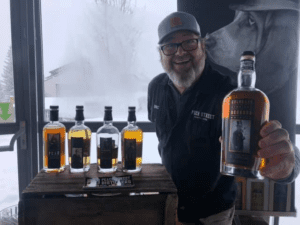 Eric Wilson has been with our Band of Misfits since 2015 as our Western Slope Rep, he joined the Peach Street team from a background in the service industry and has worked with everything from dive bars to mixologists havens across Colorado. As an avid Homebrewer and Production focused Rep Eric can tell you just about everything about how our Spirits are crafted, from the farmers who grew our base ingredients to the best practices for filling our bottles, he has seen (and tasted) it all.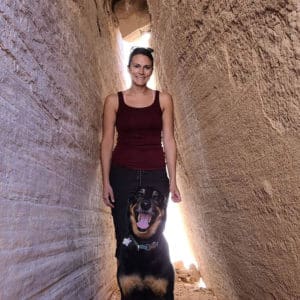 Erin Elam recently joined the Peach Street Distillers as the Boulder Colorado (and North) Rep after years in the Boulder Craft game, with her roots at the Kitchen Boulder and the Avery Brewing Tasting room she is no stranger to an inspiring and well executed libation. Based out of our Ska Street Brewstillery location in Boulder she works to help drive and evolve our cocktail program on the front range and teach folks what "Handmade in Colorado" really means.
… and you final judge, YOU! Each attendee will cast their vote for the People's Choice Champion!
Sponsored by Peach Street Distilling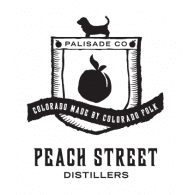 Food will be available for purchase from The Divvy Mercenaries