The opening reception for the Western arts showcase will be April 8th, 2022 at 4 – 8 pm. The showcase will continue through April 15.
In continuation of the previous Crested Butte Student Gallery Showcase in 2021, the Western Art League has made a return to continue their annual juried art show in the CFTA with new artworks and a multitude of other events including live music, poetry readings, film displays, theater performances, and more!
Provided will be charcuterie, food, and one complimentary drink! So grab a snack and a drink and peruse the Kinder-Padon Gallery which will feature 27 works created by students of Western Colorado University. The body of work chosen is courtesy of the art juror Benjamin Cowan, a renowned artist living and working in New York as a background designer for Netflix.
Stay tuned for the awards ceremonies to celebrate the winning artists as well as the scholarship winners for Western's Pathfinder Magazine who will also be releasing the 2022 edition of their magazine at the Western arts showcase!
First Place: Aaron Mason
"To straddle that fundamental duality is to be balanced: When life suddenly reveals itself as intense, gripping and meaningful; when time passes and you're so engrossed in what you're doing you don't notice – it is there and then that you are located precisely on the border between order and chaos."
— Jordan B. Peterson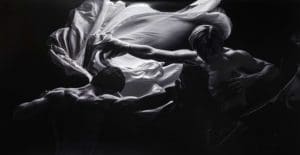 Second Place: Daniel Lesh
A professor who reminds me that even though I am an art major, I can still partake in science and express passion for other disciplines.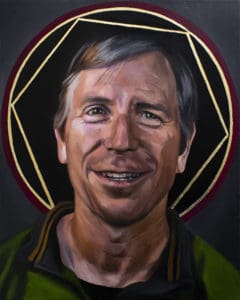 Third Place: Abbie Riley
This piece is inspired by the typographical architecture which appears in the drawings of artist Paul Noble. The acute angle of the vertical plane references the strong two-point perspective characteristic of Noble's work.