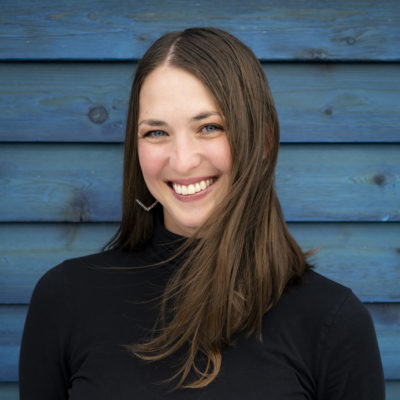 Jillian Liebl
Executive Leadership Team, Managing Director
Jillian Liebl is part of the Center's Executive Leadership Team as the Managing Director. She has a diverse background in event planning, sales and marketing, theatre, and outdoor education. Most recently, Jillian served as the Center's Special Events + Culinary Arts Program Manager, planning and executing the Center's fundraising events. Other past roles include Event Coordinator at the SteamPlant Event Center in Salida, Program Officer at Humanities Texas (the Texas state NEH affiliate), and theater critic and arts features writer at the Austin Chronicle in Austin, TX.
Jillian graduated from The University of Texas at Austin with degrees in Religious Studies and Plan II, a multidisciplinary honors program. She was one of twelve Dean's Distinguished Graduates in the College of Liberal Arts, and her research on a Texas megachurch won the Mitchell Award.
When she's not planning events, Jillian can be found mountain biking, snowboarding, practicing yoga, and going on adventures with her husband, four-year-old son, newborn daughter, and border collie mix, Puck.
970.349.7487 x 702