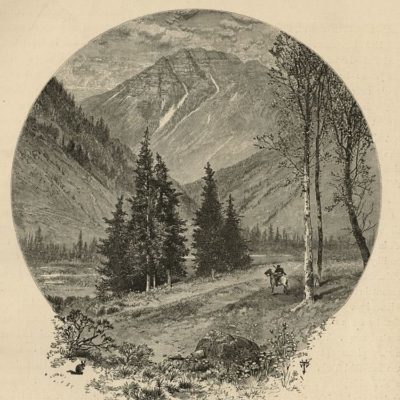 The Master of Gallery Management and & Exhibits Specialization of Western State Colorado University will be holding a symposium on the "The Art History of the Gunnison Valley" on August 2, 2018 at 6 PM at the Crested Butte Mountain Heritage Museum. The event will present research on the rich and far-reaching narrative of artistic production in the Gunnison Country. The evening will feature the premier of Shaffer Nickel's short film, An Art History of the Gunnison Country on the fascinating story of uncovering the Valley's art history, which includes the mind-blowing animations of Ryan Sullivan that illustrate the connections of these images to their current-day landscape.
Admission to the event is a $20 donation to the Scholarship Fund for the Master in Gallery Management & Exhibits Specialization (MGES).
The project to produce the art history of the valley emerged from a Crested Butte Creative District project proposed by Nicolas Reti and Ivy Walker of the Oh Be Joyful Gallery. The Creative District also funded the production of Nickel's video. They have now begun collaborating with WSCU Art Historian Heather Orr and retired WSCU librarian Ethel Rice, who have been working on a very similar project of to study the university's art collection and its faculty. All of this research and preparation is in anticipation of a grand exhibition for Summer of 2019 at the new Center for the Arts to present the full fascinating narrative of art in the Gunnison Valley.
Above is an engraving by Thomas Moran of our iconic Teocalli Mountain which appeared in Picturesque America.