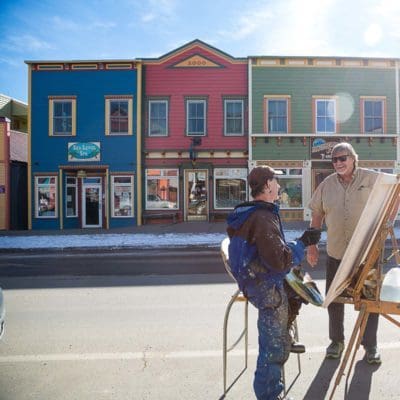 Join Colorado Attorneys for the Arts for a full day of legal workshops for attorneys, creative professionals and arts organizations in the newly renovated Center for the Arts Crested Butte.
The morning will feature a Continuing Legal Education (CLE) presentation for attorneys. Attendees can earn two CLE credits and learn how they can apply their legal practice to support the creative industries in Colorado.
The afternoon session will focus on navigating common legal issues that creative professionals and entities encounter. This interactive workshop will focus on the basics of intellectual property law, common questions regarding contracts and various business entities for creative endeavors.
This arts-infused day will include a delicious lunch, networking and connections to the vibrant creative community in Crested Butte.
PRESENTED BY:
IN PARTNERSHIP WITH:
 
DATE:
Friday, September 6, 2019
10:00 a.m. – 4:00 p.m.
LOCATION:
The Depot
716 Elk Avenue
Crested Butte, CO 81224
REGISTRATION:
$15 registration includes lunch, sessions, networking and entertainment
$10 for students
$20 at the door