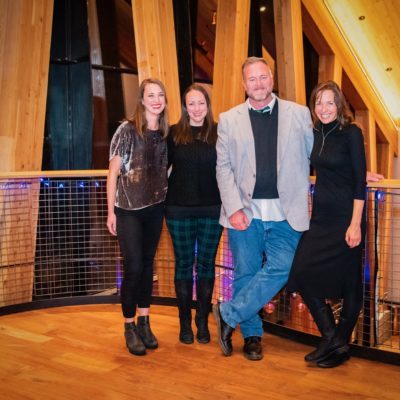 "We've come out of the gate completely recalibrated"
[ By Katherine Nettles ]
On any given day, the new Crested Butte Center for the Arts is host to yoga sessions, dance and art classes, gallery receptions, support group meetings, private projects and any number of other events and fundraisers. In some cases, these are even happening at the same time in the 31,000-square-foot facility. While that wasn't exactly the vision when the newly built, $21 million Center opened shortly before COVID hit, it seems almost as natural now as if it had been planned all along. The biggest question for the Center as it looks ahead to 2021 is how to keep up with increasing demands.
The pandemic has made 2020 a challenging year for many families, small businesses and non-profits, but one of the most drastic effects many of us across the community have felt is the absence of large events and public gatherings. The absence of those seasonal mainstays like Alpenglow have meant the Center lost more than 90 percent of its anticipated revenue, even as it prepared to open and begin paying off a high price tag that was at times controversial within the community. Rather than closing its doors, however, the Center has mostly opened more of them, offering its large, well-ventilated spaces to other organizations so they could continue doing their own work.
… read the rest in the December 31, 2020 issue of the Crested Butte News!