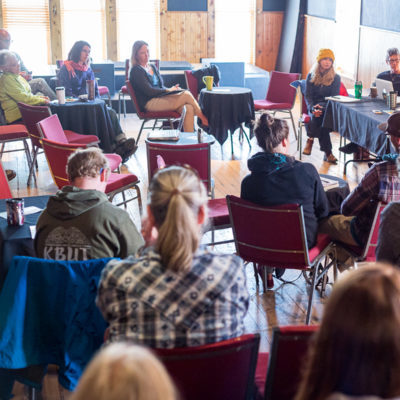 The Crested Butte Creative District has an opening for a new Commissioner.  The Commissioner would be appointed to a two-year term.
Creative District Commissioners are responsible for setting the direction of the Crested Butte Creative District.
Some of their current projects include:
Implementing a recently passed public arts policy
Developing professional development programming
Marketing and branding the Creative District
Creating paid opportunities for local artists
Establishing programs for youth education and professional development
If you are interested in becoming a Commissioner and hoping to learn more, please feel free to read the Commissioner Handbook and/or reach out to Mel Yemma, Creative District/Open Space Coordinator. 
Applications are due on August 17 by 5 pm. Applications should be emailed to melyemma@crestedbutte-co.gov.
Applications may also be mailed to or dropped off at:
Town of Crested Butte
507 Maroon Avenue
PO Box 39
Crested Butte, CO 81224