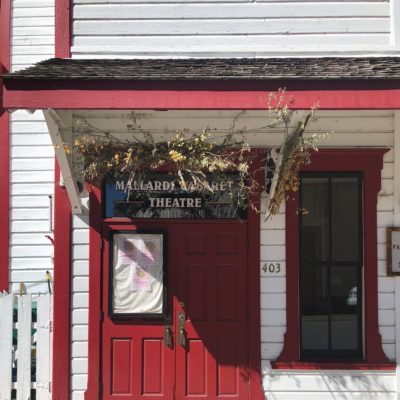 Crested Butte Mountain Theatre's mission is To entertain, educate and enrich the Crested Butte community and greater Gunnison Valley by providing a well-balanced theatrical season of high artistic quality each year. Crested Butte Mountain Theatre is the oldest community theatre in the state of Colorado, established in 1972. CBMT is a true community theatre that generations of Crested Buttians have grown to love and hold dear to their hearts.
Purchase an Adult Ticket to any 2019 production by January 31st and receive 2 FREE drink tickets with purchase.
Call CBMT at (970) 349-0366 and mention "Give Creatively" to purchase. Shop for play tickets on our website at www.cbmountaintheatre.org/boxoffice or come in to the office at 403 2nd Street. We accept cash, check, visa and mastercard. We are in the office 9am to 4pm.