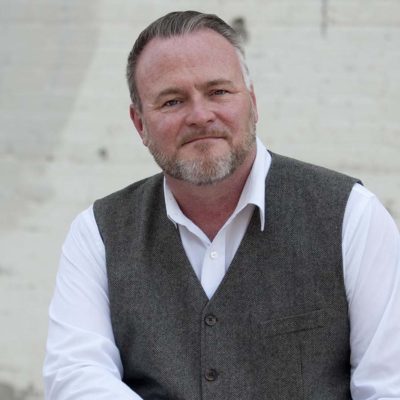 Press Release
For Release March 10, 2021 – 2:00pm
Crested Butte Center For The Arts
Contact: Leigh Mundy, Board Chair
lmundy7111@aol.com
---
Center For The Arts Executive Director Leaving Position Due To Health Concerns
Crested Butte, CO – Scott Palmer, the recently appointed Executive Director of the Crested Butte Center for the Arts, has announced his departure from the position due to ongoing health concerns, effective March 19, 2021. Palmer, who began his work with CFTA 6 months ago, contracted COVID in early January and, after a serious three-week illness, has ongoing health issues that require him to move to a lower altitude.
"As with so many other people in Crested Butte that contracted COVID, it really did a number on my lungs," said Palmer.  "We all know people who moved to a lower altitude to help with their breathing and oxygen levels and that is exactly what I am facing right now." Palmer will be returning to his hometown of Hillsboro, Oregon where he can recover near family, and where he will have easier access to medical treatment and respiratory therapy.
Palmer will continue to assist Center staff and Board after his departure, remotely, on a part-time basis, to ensure that ongoing activities, fundraising, and programming at the Center are uninterrupted.
"I have to focus on my health and my recovery, which could take ten months or longer," Palmer said. "The Board, staff and I have accomplished so much in the short time that I've been here, and I am absolutely devastated I can't stay here physically to lead the team through the coming challenges and successes. I have to get healthy, and I am better able to do that at sea level, near my family, and in a place with more immediate access to health care services."
"We are so grateful to Scott not only for his enormously successful leadership in the past six months, but also for his offer to continue advising and supporting our work remotely," said Leigh Mundy, CFTA's Board Chair. "Everyone on the Board agrees his time with us has put the Center back on track. We have money in the bank, we are slowly growing back our staff, paying off debt, we have new partnerships with other arts non-profits, new policies, and more robust procedures. We have achieved a lot under Scott's leadership, and we all feel confident about the Center's future. Now, he has to go home and get healthy."
Palmer will leave his full-time role as Executive Director on March 19th and will depart Crested Butte for Oregon a few days later. His remote, part-time work for the Center will begin in early April. The Board of the Center will begin a search for a new Executive Director promptly.
"Working together with this amazing staff and Board has been a highlight of my career," said Palmer. "Together, we have lifted the Center up and have taken some giant steps down the road to success, even in the face of this horrible pandemic. I hope everyone who loves the Center, and Crested Butte, continues to support this truly unique and valuable institution. I will be helping and cheering you all on from the sidelines, true, but I know the Center is destined for great things with your continued support."
# # #