This week we're kicking off a series of posts to highlight the amazing businesses that support the Center. We wouldn't be able to do what we do without these folks, so a huge round of applause to all of them!
First up is Bluebird Real Estate.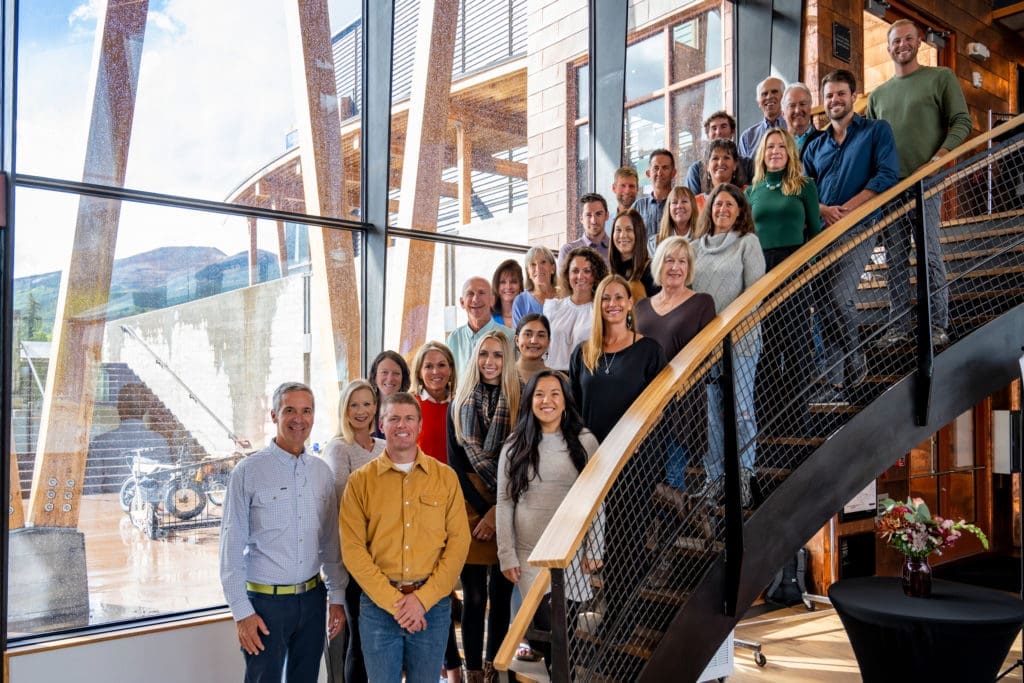 Bluebird has been a sponsor of the Center since they opened in 2017, because, according to owner and founder Bud Bush, "Arts are essential for humanity…Creativity in the arts parallels what we like most about our business. We love the creativity and originality in marketing and advertising as well as in strategizing and negotiating successful sales."
As a premium real estate brokerage, Bluebird's agents and brokers are driven by exceptional marketing and successful results for their clients – which has earned them the #1 market share in the area in less than four years.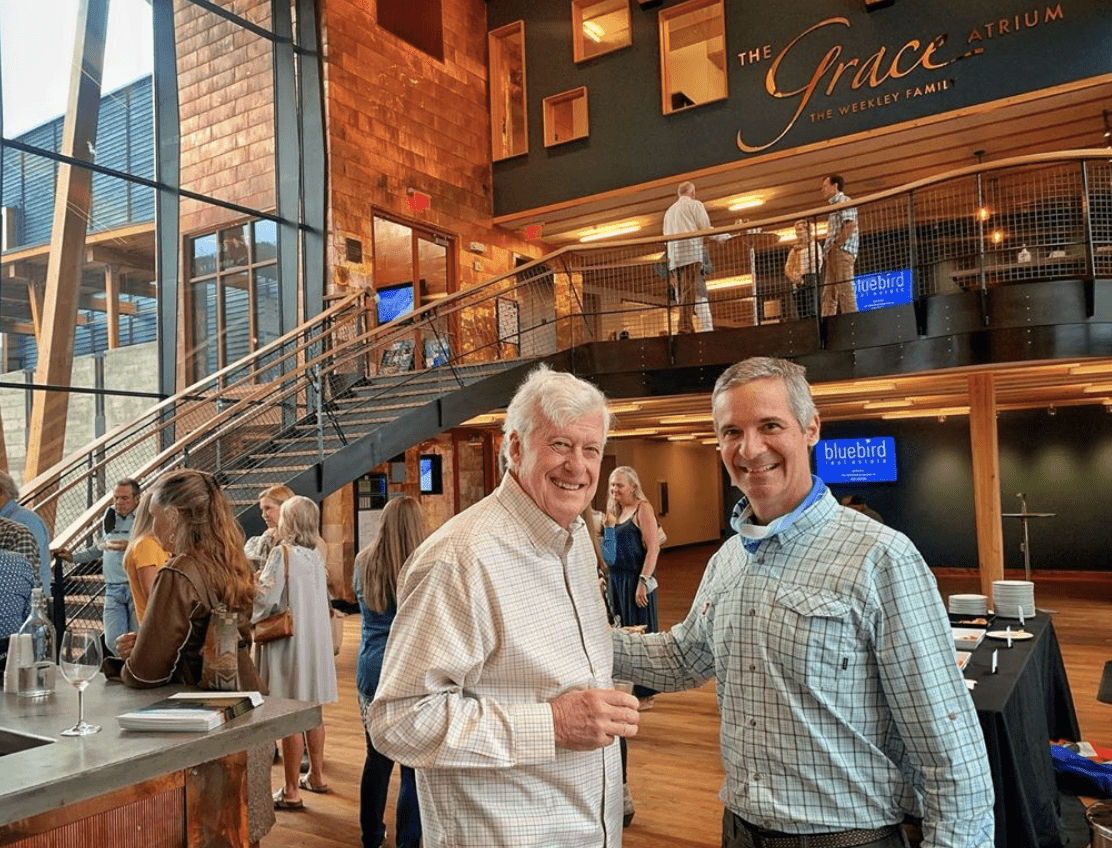 As you can see above, the Bluebird team is familiar with the new Center for the Arts. "We love to co-host parties in the beautiful lobbies at the Center," said Bud. "The scenery is magical and electric."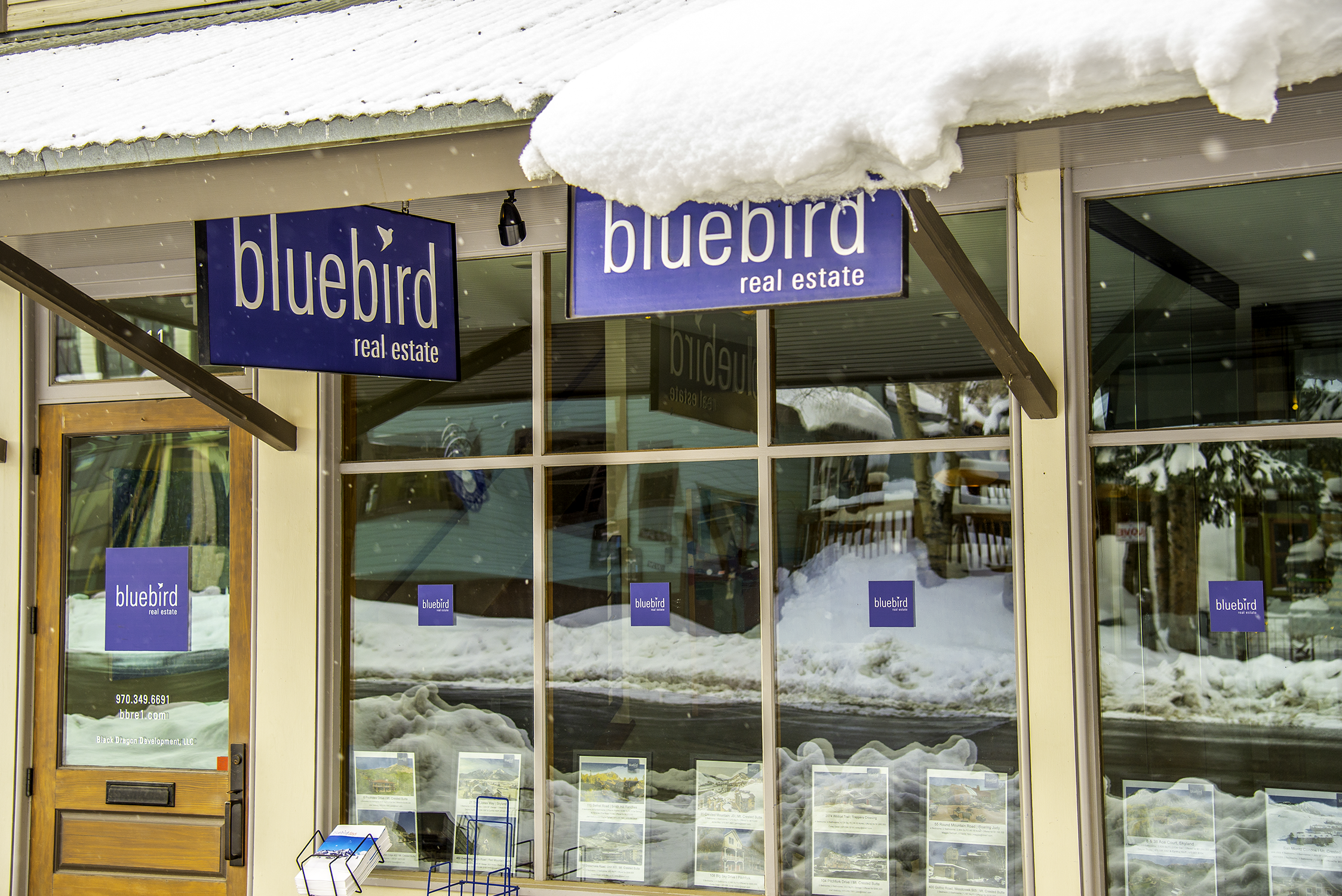 The next time you come to the new Center, be sure to ask if you can pop up to the third floor tech booth to check out the Bluebird Projector, a brand new state-of-the-art 4k+ DLP cinema projector that will ensure amazing film experiences for our entire community for years to come.
Bud says that he is most looking forward to live music at the Center – and smiles without masks – when the pandemic is over. Our immense gratitude to Bud and the whole Bluebird team – thank you for your ongoing and generous support of the Center!
Learn more about Bluebird and check out their listings here.