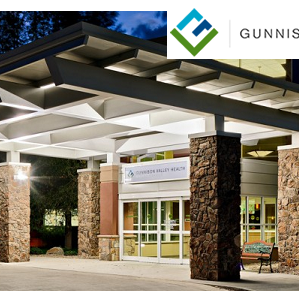 For this week's sponsor interview, we talked to Jenny Birnie of the Gunnison Valley Health Foundation.
The Gunnison Valley Health Foundation exists to support Gunnison Valley Health (GVH) in the delivery of high-quality health care in Gunnison County and surrounding areas. Their vision is to inspire the recognition of GVH as an innovative, award-winning healthcare system known for clinical excellence, comprehensive patient care, and delivering results that promote lifelong health and wellness.
The role of the Foundation:
        Development and stewardship of philanthropic resources in support of GVH's mission and strategic goals.
        Serve as ambassadors for our healthcare system and to generate community awareness of GVH programs and services.
You may recognize Jenny's name — she led the Center as our Executive Director for 12 years and was the driving force behind building a new Center for the Arts to serve our community. The Center would not be where we are today without Jenny's passion, drive, and incredible leadership. In her new role at GVH, Jenny continues to support the Center because it is the hub of cultural opportunities in the Gunnison Valley:  "It is the one organizations that brings together the entire community!" One of Jenny's favorite programs at the Center is Brooke MacMillian's Literary Arts Program.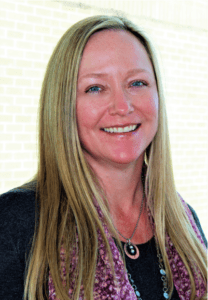 One of Jenny's favorite memories at the Center goes back to the old theater. "The last show in the old theater was something I will never forget—Lukas Nelson & Promise of the Real played and I literally had goosebumps for the entire two hours of their performance.  Many years ago, Leftover Salmon played Alpenglow and there were literally thousands of people in Town Park watching the concert. It was an incredible vibe of community unity!"
Jenny believes that arts and health go hand-in-hand. "Creative activities have a positive impact on our sense of hope, self-worth, and well-being. They also improve our sense of connectedness and decrease depression and anxiety and reduce stress!"

Thank you to everyone at GVH for all you do for the community and for your support of the Center for the Arts! Find out more about the Gunnison Valley Health Foundation here.
GVH is hosting their inaugural fundraising gala "A Night of Caring" at the Center this Friday, September 17, with the goal to raise $30,000 to provide behavioral health services through our newly formed department. The 2019 Community Health needs assessment identified mental health, substance abuse and suicide as three of the top priorities of our community and the funds raised at the gala will support our ability to successfully tackle these critical issues.
Seats at the gala are sold out, but please make sure you visit GVH's website here to learn more about how you can support their important work in our community.