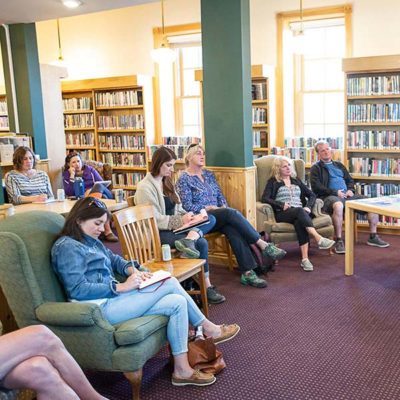 Check out this great professional development opportunity organized by the Center for the Arts Literary Arts Department. 
Computer programming book author Bruce Eckel (author of Thinking in Java, Thinking in C++, and Atomic Kotlin) leads you through modern web development to create a sleek, fully functional and sustainable website. Using the static site generator Hugo, and free hosting platform Netlify, learn the architecture behind modern websites that you maintain yourself, for free. Produces a responsive, secure-site that works across platforms: desktop, phone and tablet interfaces. For an example of a site built using this combo, see wintertechforum.com. Please bring your laptop, and create a free account with github.com. Suitable for all levels.
February 2, 2018
1:00 – 4:00 p.m.
Registration: $50.
Evolve Coworking Space, 111 Elk Ave.