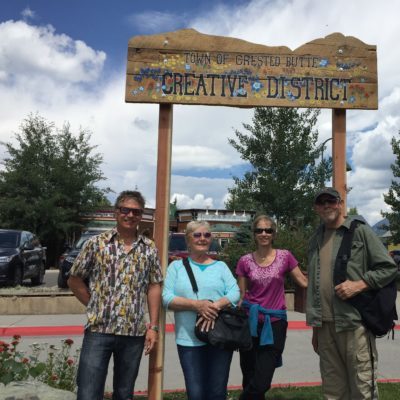 The Crested Butte Creative District is requesting proposals from local creative individuals for the creation of artwork for the base of the Creative District sign. The Creative District encourages iron or black metal embellishments for the two posts holding up the Creative District sign at the 4-way lawn. The Creative District is seeking an installation that will enhance the posts holding up the sign and will contribute to the unique sense of place in downtown Crested Butte.
This is a paid opportunity. The total budget for the project is $2,500, including materials and installation.
Proposals are due on September 28, 2018.
Please contact Mel Yemma, Creative District/Open Space Coordinator at the Town of Crested Butte at melyemma@crestedbutte-co.gov with any questions or to submit your proposal.