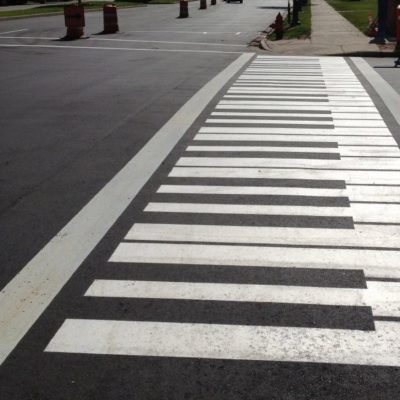 The Town of Crested Butte ("Town") is looking for creative individuals to design and paint unique, creative crosswalks for the walking safe route for the Crested Butte Community School. Through this project, the Town hopes visibly show the safe route for students to walk and bike to school, while enhancing the creative spirit of the Town of Crested Butte's Creative District.
The crosswalk locations are at 7th street and Belleview Avenue, 8th street and Belleview avenue, and 8th street and Red Lady Avenue.
The deadline to submit proposals is August 1, 2018. The project must be substantially completed by August 17, 2018. 
Each selected applicant will receive $1,000 per crosswalk plus up to $100 stipend for brushes and materials. The Town will supply the paint.