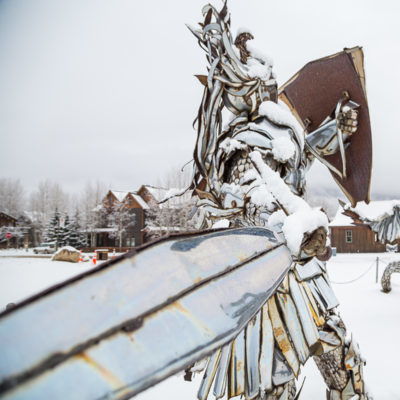 The Creative District is currently seeking proposals for a winter digital marketing campaign to better promote and market local creatives and creative businesses. The overarching goal of the campaign should be to encourage locals and visitors to shop creatively and locally by utilizing the Creative District's directory of local businesses and building upon the Creative District's 2017 campaign called "Give Creatively" (http://www.cbcreativedistrict.org/give-creatively/). Additional components of the Creative District could be to feature unique artists and craftsmen in the Creative District (such as a series on "Creatives of Crested Butte", promote creative events, promote paid opportunities for creatives, and overall build recognition and community awareness of the Creative District.
This is a PAID opportunity. The budget for this project is $2,000 for October 15-Nov 1, plus an additional $200 for sponsored social media content.
Proposals are due on September 28, 2018.
Please contact Mel Yemma, Creative District/Open Space Coordinator at the Town of Crested Butte at melyemma@crestedbutte-co.gov with any questions or to submit your proposal.