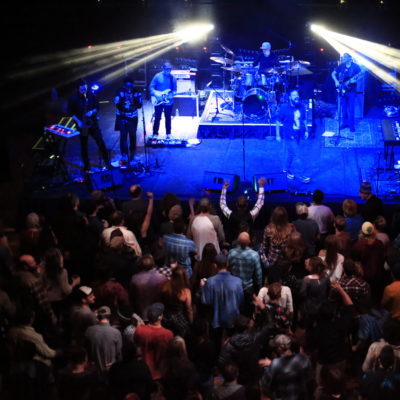 If there's one thing we can all agree on in 2020, it's that this year has been a wild ride.
The Center started the year with two incredible live performances on January 2 and 3 – BoomBox and the Motet. Sold-out crowds packed the Steddy Theater (unfathomable at this point in the pandemic!), and the Center team had the opportunity to showcase our new building's state-of-the-art technical capabilities.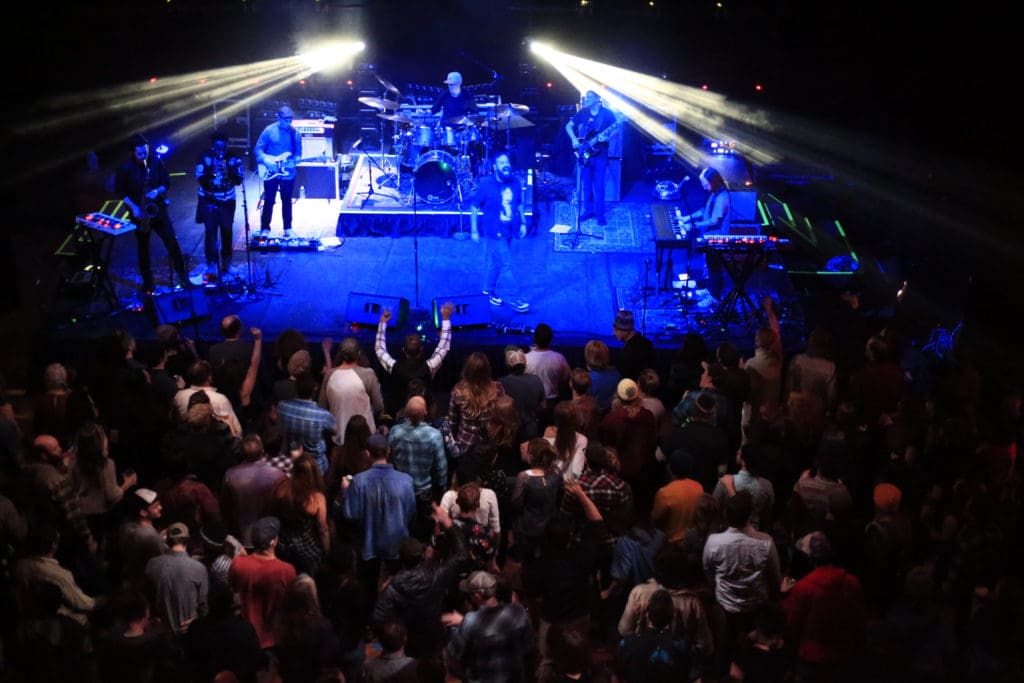 incredible events at the center
The early part of this year also featured many events in our new space, including:
Three fine art installations in the Kinder Padon Gallery;
A series of wine and spirits tasting classes in the King Community Room;
The inaugural Scottish Burns Supper, complete with bagpiper and haggis, in the Steddy Theater;
The first-ever wedding at the Center;
The second annual Murder in the Mountains festival, featuring Longmire author Craig Johnson; and
Dozens of classes for children from our partners at the Trailhead Children's Museum, West Elk Martial Arts, and the Crested Butte School of Dance.
pandemic lows + highs
The pandemic forced the Center to close its doors and subsequently lay off the majority of its staff in mid-March, and cancel all of our spring and summer programming, including a performance by the Colorado Symphony celebrating Beethoven's 200th birthday; the 11th Annual Crested Butte Wine and Food Festival; and the beloved CB summer staple, Alpenglow.
While the early months of the pandemic threw the Center into a financial crisis, our donors and board of directors stepped up in a big way to help us retain a small, key staff and continue to operate both of our buildings. The Center would not have made it this far without your strong support to pull us through.
We slowly re-opened under strict County and State Public Health guidelines. Our summer and fall may have seemed quiet, but we welcomed over 5,000 people into our new building for over 700 different events:
children's summer camps;
socially distanced musical performances;
dance, community fitness, and yoga classes;
art programming for ages 4-94;
small weddings and receptions; and
family movie nights.
thank you. what's next?
Now, at the end of 2020, we are moving into a new phase of the pandemic, which seems to hold a promise of more normalcy next summer. That hope, and the strong leadership from the Center's new Executive Director, Scott Palmer, gives our board, staff, and community partners a tremendous amount of optimism for the future of the Center. We've made a great deal of progress since our financial crisis this spring, and are standing on an optimistically stable footing financially. But the Center's not out of the woods yet.
The Center typically relies on donations to fund 60% of our annual operations; this year, with minimal expected revenue from ticket and class sales and rental events, the Center must fund 68% of our $1.15 million budget from contributions.
We need your help to get to the other side of this pandemic – so that we can continue to provide needed space to local nonprofit organizations at affordable rates. So that we can offer our community safe, small, and distanced arts and cultural offerings throughout the dark winter months. So that we can be ready, when the pandemic ebbs, to bring back the lively and intrinsic events that make our organization the Center of Crested Butte.
---
here's how you can help.
The Center has various opportunities throughout the next year for individuals or businesses to support their passions by underwriting specific events or classes at the Center.
Will you help make it possible for us to continue to offer our community these incredible, impactful arts opportunities?
Underwrite an entire department, an event or series, or a portion of an event at the Center. Donations of all sizes are meaningful to our programming!
---
Underwriting opportunities – 2021
visual arts – $13,000
$2,500 – Underwrite the Watercolor Symposium at the Center (June 2021), a week of classes taught by watercolor masters, along with lectures and educational events around a public exhibit in the Kinder Padon Gallery.
$2,500 – Make art accessible to the novice and experienced artist alike by underwriting the Center's Drop-in Class Series, which includes beloved classes like Plein Air painting workshops, Watercolor + Wine, Cocktails + Canvases, , and so much more.
$2,500 – Leave your mark in the Kinder Padon Gallery by underwriting gallery installations, including all the costs associated with displaying, hosting, and supporting education about world-class artwork displayed in our rural community.
$2,500 – Support Chalk Walk, the Center's annual community and family-friendly art-making event, July 3, 2021.
$3,000 – Bring the masters to our town. Underwrite the Center's series of Master Classes, opportunities to learn from renowned artist-instructors from all over the continent.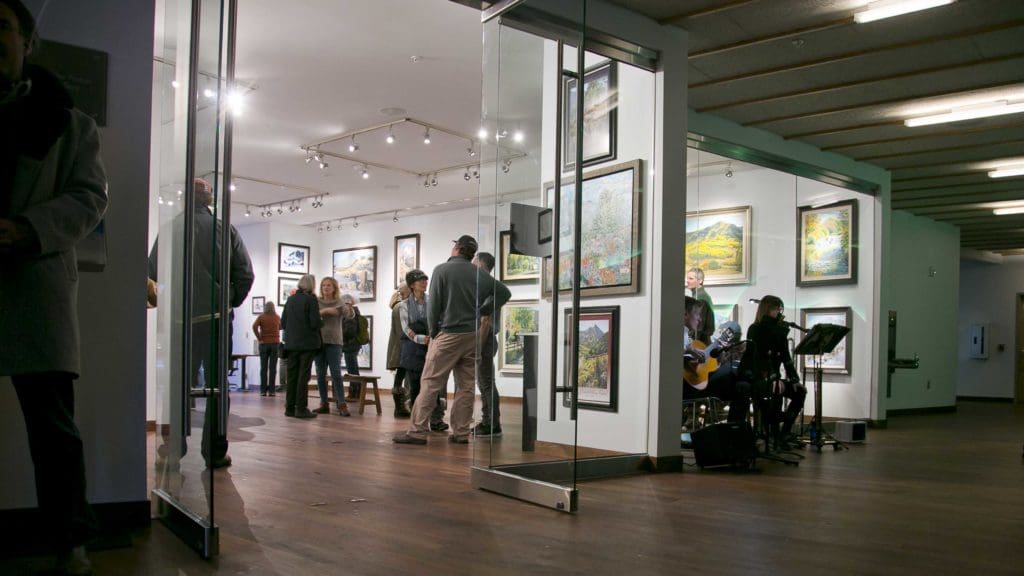 literary arts – $13,000
$2,000 – Support the Mountain Words Literary Festival, a diverse and exciting three-day festival celebrating all things literary. To be held in conjunction with a new writer in residence program, April 8-11, 2021 – it's the perfect opportunity for writers and readers to engage in the power of stories and ideas during the offseason.
$3,000 – Bring incredible Colorado authors to Crested Butte for our new Literary Arts + Lectures Series. This winter, we'll host Colorado Poet Laureate Bobby Lefebre; novelist Steven Dunn; and best-selling author Pam Houston for free and inspiring lectures open to the whole community. The summer lienup will be announced in the spring. Help us bring your favorite authors to town!
$7,000 – Be the mysterious backer for the third annual Murder in the Mountains Festival, a weekend celebrating noir, thriller, mystery writing and crime sluethy journalism, slated for October 29-31, 2021. Past featured authors have included Craig Johnson and Christine Carbo.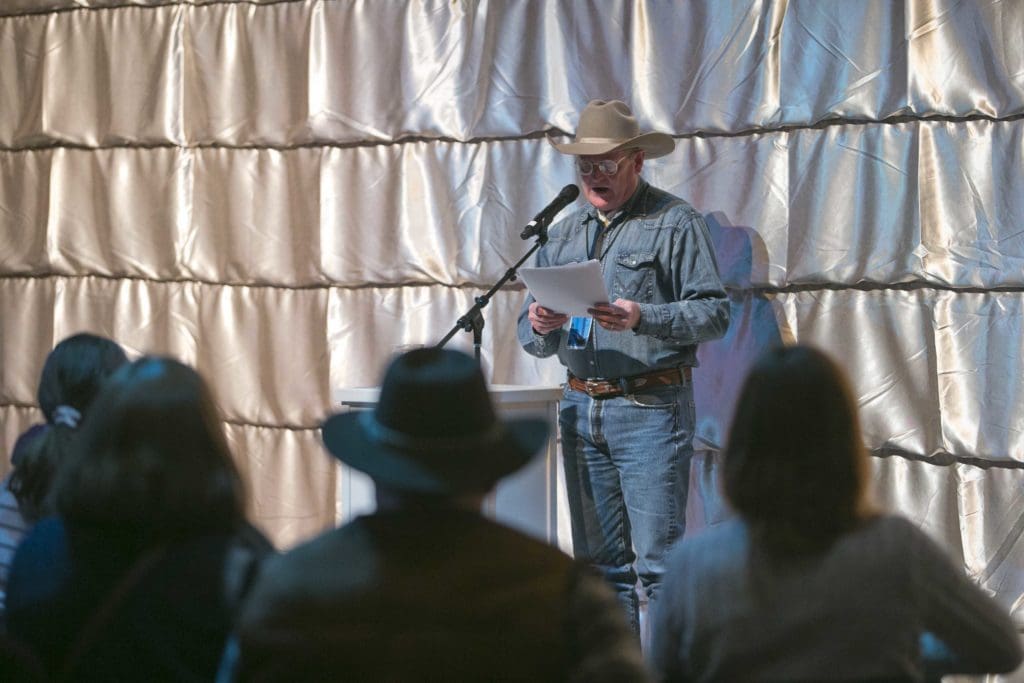 performing arts – $9,000
$9,000 – In the midst of the pandemic, the Center has developed a pared down plan for three live concerts with beloved local musicians in the Steddy Theater to allow us to safely socially distance while we enjoy incredible music. Sponsor all three for $9,000, or underwrite one concert for $3,000.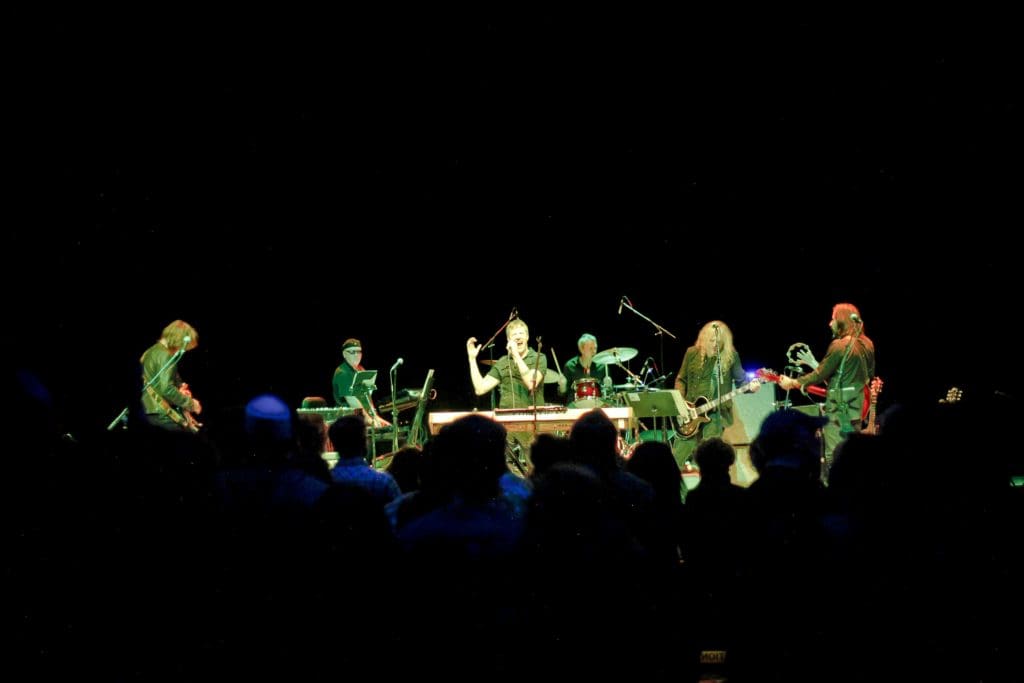 ---
commit your support today
Invest in the arts today by partially or fully underwriting an event or department.
Donate here online, or contact Development Director Jillian Liebl at jillian@crestedbuttearts.org or 970-349-7487 today.