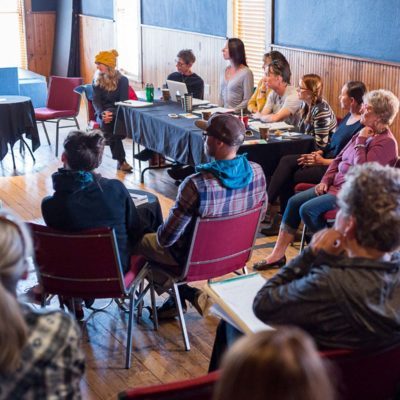 The Future of the Creative District: A Community Discussion
Thursday, March 28, 2019   |   5:30 p.m.
Town Council Chambers
Pizza and Refreshments Provided
The Crested Butte Creative District Commission is excited to present a restructuring proposal to the community that will better ensure the long-term sustainability of the District. In this proposal, the advocacy, programming, and partnerships aspects of the Creative District would become a program of the Center for the Arts, and the public art policy would remain under the authority of a Public Art Commission under the Town of Crested Butte.
Please join the Commission on Thursday, March 28th at 5:30 p.m. for pizza, refreshments, and a community discussion about this proposal. What questions do you have about this proposal? What would you like to see for the future of the Creative District? How can the District better support our Creative Community? The Commission is looking forward to a thoughtful discussion with our community.
To view the full proposal, please click here. Can't make the meeting? You may email your questions and comments to Mel Yemma, Creative District/Open Space Coordinator at melyemma@crestedbutte-co.gov.