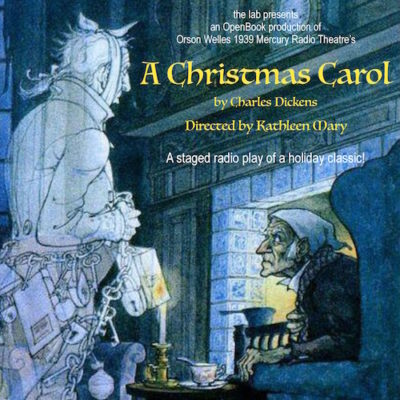 Gift idea: the lab presents Orson Welles 1939 Mercury Theatre production of "A Christmas Carol" by Charles Dickens! This holiday classic comes to life as a live radio play, complete with vintage mics, period costuming, sound effects, and more. A handful of actors portray a variety of characters to bring the classic tale to the stage in a unique and surprising way. Directed by the lab founder and director Kathleen Mary.
TWO NIGHTS ONLY! Wednesday & Saturday, December 20 & 23, 7:30 PM at the Center for the Arts
TICKETS: $18 Adult, $10 children under 14, $8 lab members.
This performance is made possible through a grant from the Crested Butte Creative District and with support from the Center for the Arts Crested Butte
Best way to purchase this gift: Website, Email
Last Day to Claim this Gift Idea:12/23/17
Contact:
the lab
Director, Kathleen Mary
(480) 467-8280
kleenmary@yahoo.com
http://www.facebook.com/thelabprojectcb/
THE CREATIVES
THE CREATIVES
FEATURED OPPORTUNITY
FEATURED NEWS
[mc4wp_form id="693″]