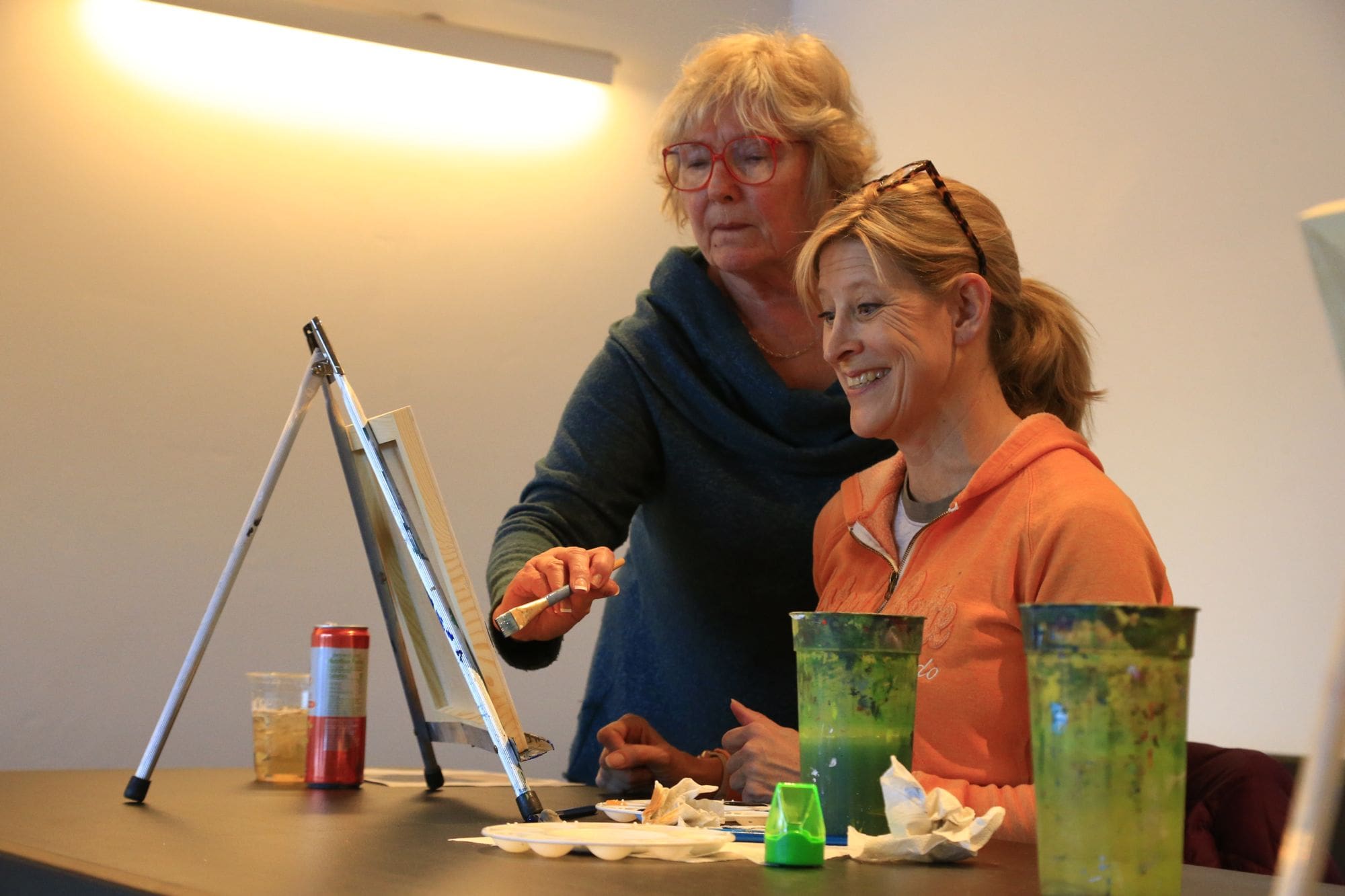 In addition to regularly scheduled Visual Arts programming, the Center offers private art lessons for children and adults, with skilled instructors in a variety of mediums. Based on your interests, we will match you with an appropriate instructor for an individual or a small group.
Lessons can be held onsite in the Center's Hawk Visual Arts Classroom, in your home, outdoors, or at another location of your choosing.
*Travel fees may apply for offsite lessons.
rates
Private lessons are $75 per hour for one student, plus $25 per hour for each additional student.
This price does not include materials, which are an additional $10 – $65 per student, depending on the lesson.
lesson options
Drawing – Learn the basics of line, shape, form, space, value, texture through drawing your favorite subjects.
Painting – Watercolor, acrylic, oil…Choose your painting medium and we will pair you with an instructor who will help you capture the subject of your choosing on canvas.
Paint and Drink – Follow along with your instructor to create a painting in acrylic or watercolor. Sip a cocktail or glass of wine while you work. Great for small groups!
Sculpture – Learn sculptural handbuilding techniques with air dry or bake clays to create functional or non-functional pieces.
Mixed Media – Explore textures by layering various papers, paints, inks, and mixed media materials.
Design Your Own – Contact us to find out if we have an instructor for what you're interested in learning.
schedule your private lesson today!
For more information, or to schedule a lesson, contact us at 970-349-7487 or melissa@crestedbuttearts.org.