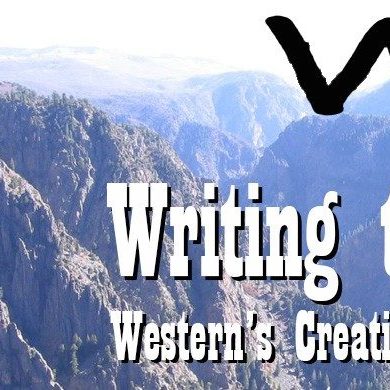 Now in its 19th year, Writing the Rockies (July 18 – 22, 2018) is one of the largest and most diverse writers' conferences in the region, bringing together hundreds of writers and publishing professionals to celebrate the literary imagination and the written word in one of Colorado's most beautiful high valleys.
Set in the Gunnison Valley of southwest Colorado on the campus of Western State Colorado University, the conference is part of Western's low-residency Graduate Program in Creative Writing and is also sponsored by the Department of Communication Arts, Language, and Literature.
The conference is fully open to the public.
Events at the conference correspond to Western's Graduate Program tracks in Genre Fiction, Screenwriting, Poetry, and Publishing and include a wide range of workshops, lectures, seminars, readings, and film screenings that create an intense, collegial writers' community across five days. There is also a track at the conference on Creative Nonfiction with an Emphasis on Writing about the Natural World, which is in development as a concentration within the Graduate Program as well, along with many special events, from plays to an opera workshop, alumni events, and more.
THE CREATIVES
THE CREATIVES
FEATURED OPPORTUNITY
FEATURED NEWS
[mc4wp_form id="693″]
The Crested Butte Creative District works to connect local creatives with paid opportunities. Check out the listings below for our current offerings!
If you are looking to hire a local creative for your next project, please email hhenry@crestedbutte-co.gov so that we can post it on our site!
Current Opportunities
THE CREATIVES
FEATURED OPPORTUNITY
FEATURED NEWS
[mc4wp_form id="693″]