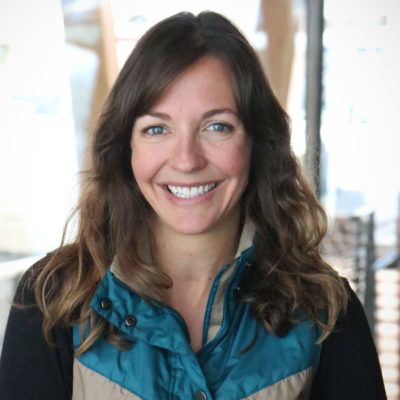 Brooke MacMillan elevates Literary Arts Dept. at CB Center
By Morgan Schaefer
When Colorado native Brooke MacMillan was living abroad and frequenting literary festivals throughout the U.K., Istanbul and Scotland, she had the underlying goal of bringing what she learned back to the Gunnison Valley. MacMillan, now the director of the literary arts and lectures program at the Crested Butte Center for the Arts, catapulted her vision into a flourishing reality in a few short years.
Once imagined as taking a backseat to visual, musical and dance programming at the Center, the literary arts department has found solid footing amidst the pandemic. With the ability to conduct book clubs, workshops and introspective classes virtually, the youngest division of the Center has boomed with big goals set for the future.
"Honestly my job is to get out of the way and let Brooke be a genius; said Executive Director of the Center Scott Palmer. "She has this incredible background, has lived all over the world, is a writer herself and has incredible connections. I just have to figure out how to support her, and (the programming) is going to skyrocket."
…read the rest in the January 1, 2021 issue of The Gunnison Country Times!