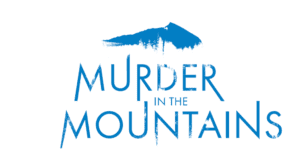 For Immediate Release
Announcing the 2021 Murder in the Mountains Festival
The Crested Butte Center for the Arts is thrilled to present the third-annual Murder in the Mountains Thriller Festival held over Halloween weekend, October 29-31. At its core, Murder in the Mountains is a genre fiction festival but also a celebration of mystery, noir, and horror in books, film, live theater, dance, games, and food. Held in the brand new, state-of-the-art Center for the Arts, organizers are excited to welcome a host of award-winning presenters for a weekend of thrills that include readings, workshops, live theater, film screenings, panel discussions, murder mystery dinner, live podcast events, trivia, dance workshops, special effects makeup masterclass, junior forensics workshops, tastings, and more.
"We are so excited to announce Murder in the Mountain's most dynamic lineup yet! Leaning into the Halloween weekend, we decided to break open the festival to include events and programming for everyone — from book talks and readings, to live theatre and dance, we hope all of your Halloween desires will be sated," said Festival Director, Brooke MacMillan.
Books & writing
Festival authors include David Heska Wanbli Weiden, an enrolled citizen of the Sicangu Lakota Nation and author of the novel Winter Counts, an IndieBound bestseller, New York Times Book Review Editors' Choice and named one of the Best Books of 2020. Weiden will give a reading and take part in a panel discussion over the weekend.
Also joining the festival, New York Times bestselling author and a two-time Edgar Award Nominee for her contemporary crime novels, The Dime and The Burn, Kathleen Kent, will host a workshop on crime writing, give a reading and sit on a panel discussing criminal and natural law in writing. Novelist and 25-year L.A. trial lawyer turned writer of the Jack MacTaggart series of legal mysteries, Chuck Greaves. Festival-goers will also be treated to a special screening of Greaves recent television project, "Badwater,"
Novelist and lawyer best known for the Lucky O'Toole Las Vegas Adventures series of romantic, humorous mystery novels, Deborah Coonts will lend her voice and considerable expertise to the festival. Author of the forthcoming Unweildy Creatures, a queer gender reversal retelling of Frankenstein, Addie Tsai will give a workshop on retellings of classic and contemporary texts. All authors will get into the goods on lawlessness, villainy, misdeeds, and justice at Saturday's panel discussion, Bending, breaking and defying law.
Live theater
New this year and not to miss, enjoy lunch on the edge of your seat with famed British playwright Harold Pinter's classic, one-act comedy-drama, The Dumb Waiter. Starring Tony Award nominee for Best Actor Sam Robards, and acclaimed actor and WCU Theatre Director, Steven Cole Hughes as hitmen awaiting their next target.
Film
Screened in the stunning Steddy Theatre, enjoy a curated flight of Buckel Family wines and a very special screening of the film noir classic The Big Sleep. Also, Sunday, check out award-winning mystery writer Chuck Greaves and veteran director Felix Alcala (ER, Breaking Bad, The Good Wife, Madam Secretary, etc.) roughcut TV pilot "Badwater."  Cult classic, Young Frankenstein, will round out the weekend's film offerings.
Trivia
The weekend also includes a thrilling trivia night with the mind behind the hugely popular Quiz Quiz Bang Bang podcast, testing your smarts on all things mystery, noir, horror, and monsters in literature, pop culture, movies, television, and more.
Panels
Saturday, join former and practicing lawyers turned crime writers, and writers with deep understanding of criminal and natural law, as they discuss their research and process for writing believable, compelling crime. Sunday, Colorado County Coroner, Michael Barnes; local historian, Duane Vandenbusche and special surprise guests will discuss murder, mystery, and intrigue in Colorado.
Murder Mystery Dinner
Join other festival-goers for a costumed and ghoulishly immersive Murder Mystery Dinner Saturday night when all the underworld is invited to Dracula's birthday party and a hunt quickly ensues for a ghoulish killer. Dinner by local favorite the Divvy Ghost Kitchen.
Podcast
Over coffee Saturday morning, David Flora of the Blurry Photos podcast will give a live podcast recording with audio and visual storytelling and facts, exploring the unexplained by seeking the facts behind the fiction of the world's most fascinating, unbelievable, and chilling mysteries and legends.
Special effects makeup
An introduction to gore and special effects makeup will be led by local artist and theater designer William Spencer Musser on Saturday and Sunday, including discussion, demonstration, and hands-on activities focused on creating wounds, scars, and other bloody trauma for those getting ready for Halloween, or fans of the horror genre.
Youth
Entertainment for the little ones can be found at the Junior Forensic Workshop with the Crested Butte Marshalls Office where young detectives will dust for fingerprints, case footprints and solve a crime scene mystery in this wonderful introduction to forensic science. Look also for a super spooky craft and storytelling sessions for little ones.
Dance
Sunday, learn modern monster dance moves with master dance instruction Sasha Chudacoff — just in time for hip-shaking Halloween.
The 2021 Murder in the Mountains Festival will take place October 29-31 in Crested Butte, Colorado. For a full schedule and to purchase tickets, visit https://crestedbuttearts.org/event/murder-in-the-mountains-a-thriller-festival/
COVID 19 Info: To attend Murder in the Mountains, proof of full vaccination (via vaccination card) OR proof of a negative COVID-19 test taken within 72 hours prior to the event start time. Thank you for doing your bit to keep our festival community safe and healthy!